Lucas and Walliams TV plans
Matt Lucas and David Walliams consider TV reunion
Matt Lucas and David Walliams are set to work together again on a TV project
The duo reunited after nearly a decade apart recently to record a Radio 4 special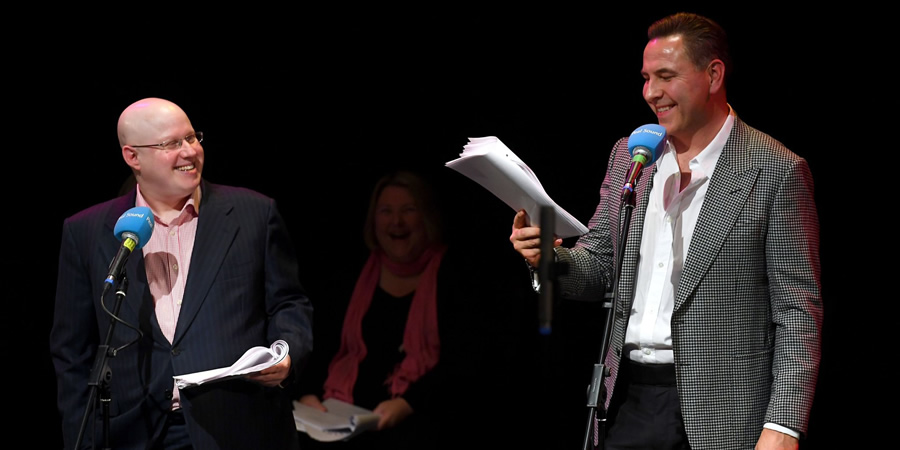 David Walliams has revealed that he and Matt Lucas are considering working together on another TV series.
The Little Britain stars recently reunited after almost a decade apart to record Little Brexit, a one-off comedy for Radio 4 in which their most famous characters reacted to the topic of Brexit.
Speaking on The Jonathan Ross Show which airs on ITV on Saturday night, Walliams said it was great fun recording the special. "It was a total surprise because the audience who came didn't even know what they were coming to see."
Asked by Jonathan Ross about any further new material, he said: "It was great, so hopefully we'll be doing some more things together. We might do another [TV series], we were talking about it just today, Jonathan."
However, it is not yet known whether it'll be another series of Little Britain or a fresh idea. Walliams added: "We don't know for sure exactly what we want to do, whether we want to revisit things from the past or we want to do something totally new."
Little Britain made its debut on Radio 4 in 2000, going on to become a huge TV hit between 2003 and 2006. The stars then went on to make airport-based mockumentary Come Fly With Me in 2010, before moving on to solo projects due to creative differences.
Walliams was appearing on The Jonathan Ross Show to promote his latest book for children. The comedian, who has reportedly now generated more than £100 million in sales of more than 25 million copies of his books, has just released The Beast Of Buckingham Palace. Meanwhile his new TV comedy Cinderella: After Ever After will be shown on Sky One this Christmas, and a musical stage adaptation of The Boy In The Dress opens soon in the West End.
Share this page