Freddie Starr RIP
Freddie Starr found dead at 76
Freddie Starr has died at his home in Spain, aged 76
The madcap comic rose to stardom during the 1970s, with various acclaimed TV specials and series
He also enjoyed a brief pop career and used music extensively in his comedy routines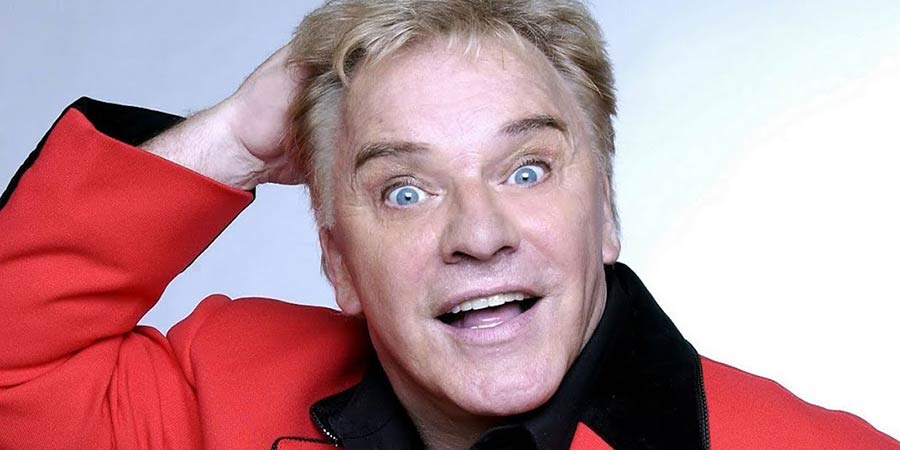 Comedian Freddie Starr has died. He was 76.
Initial newspaper reports suggest the comic had been living in Spain and was found dead this afternoon by his carer, having suffered ill health for some time.
The comic and musician rose to fame during the 1970s after appearing on talent show Opportunity Knocks, and rose to stardom during the 1980s and 1990s, featuring in a range of his own television shows.
His act included stand-up, music, impressionism and physical comedy, and he also enjoyed a short music career, including as lead singer of Merseybeat pop group The Midniters.
The Mirror tonight reports a source saying: "His carer found him dead in his chair at around 3.30pm. Police arrived first and then later an ambulance arrived and he was taken away.
"His next door neighbour who is a nurse said he was definitely dead. She said she thinks he may have suffered a heart attack."
Another neighbour told the paper: "He's been quite ill ever since he moved in a couple of years ago and has barely left his apartment."
Famed for his wild, anarchic performances, Starr was the subject of one of the British press's most famous headlines of all time. "Freddie Starr ate my hamster" ran as the front page story in The Sun on Thursday 13th March 1986. The story suggested that Starr had been frustrated at being unable to get something to eat whilst staying with a friend, and so had eaten their pet. It was in fact a complete fabrication planted by publicist Max Clifford.
Although the publicity served to boost Starr's career at the time, he became tired of his constant association with the headline and questions about its veracity. The paper tomorrow (Friday 10th May) references the incident in its own front-page tribute to the comic.
See tweet
Coincidentally, today marked the 25th anniversary of Starr's self-titled 1994 variety series for Central, Freddie Starr.
He also hosted two critically acclaimed editions of the smash hit, long-running LWT comedy showcase An Audience With..., appeared in Eric Sykes's Mr H Is Late, and hosted other formats including Freddie Starr's Variety Madhouse.
After suffering a major heart attack early in 2010, he underwent a quadruple heart bypass and appeared on ITV's I'm A Celebrity... Get Me Out Of Here the following year. However, after collapsing he was pulled from the series by the show's producers, reportedly fearing he could die on the programme.
Here is an excerpt from Starr's 1993 television series.
---
Share this page