Beano Britain's Funniest Class
Harry Hill to judge Beano's Britain's Funniest Class competition
Harry Hill will judge Beano's nationwide search to find Britain's Funniest Class
Primary school teachers can enter jokes from their class to take part in the contest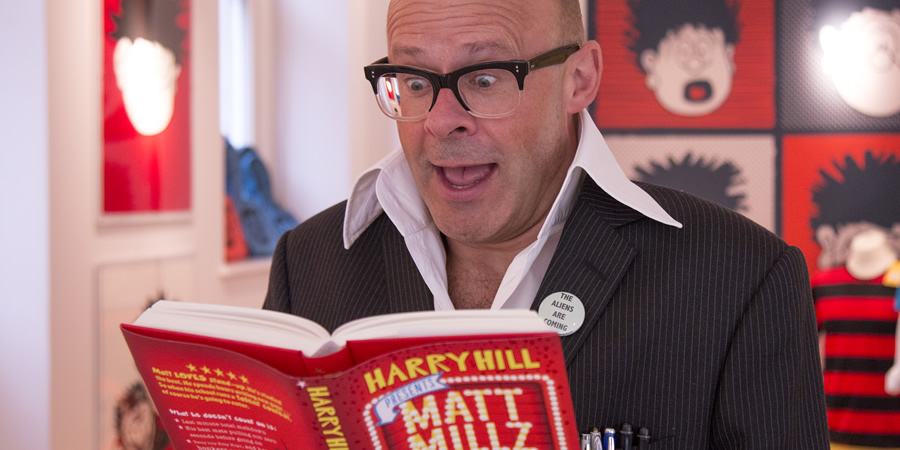 Harry Hill will be a guest judge in Beano's nationwide search to find Britain's Funniest Class.
Primary school teachers across the UK have until May 10th to put forward their class' very best "jokes, gags and funnies" to be in with a chance of being crowned the winner.
The top ten jokes chosen by Harry Hill and Beano's writers will appear on Beano.com, with visitors to the site then voting to decide who will be Britain's funniest class. The winner and two runners-up will each receive a bundle of Beano annuals comic subscriptions and a special VIP Beano visit, including a joke workshop.
Last year, Hill released his second book in the Matt Millz series to inspire kids to start out in comedy. Matt Millz Stands Up! tells the story of the youngest comedian in the world facing the fickle finger of fame.
Harry Hill says: "This competition is an incredible opportunity for British kids to release their inner-comedian and let loose their imaginations.
"It's a great way for kids to show they know best when it comes to telling rib-tickling jokes and show the adults how it's done."
Mike Stirling, Editorial Director at Beano Studios, says: "At Beano we've been giggling with kids for 80 years and we are on a mission to spread their much needed humour across the UK.
"Jokes are meant to be silly, naughty and imaginative; they are also the perfect way of injecting some much needed LOLZ into the classroom whilst encouraging kids to develop their literacy skills.
"We've had some fantastic entries so far and we are looking forward to reading more of the best jokes from across the country."
Primary school across the UK can submit their classes' jokes up until 10th May 2019 online at beano.com
Classes can source inspiration from Beano's Joke Generator which hosts 80 years' worth of classic jokes at beano.com/jokes
---
For updates, click the button below.
Share this page