Comedy writer John Sullivan dies aged 64
Comedy writer John Sullivan dies aged 64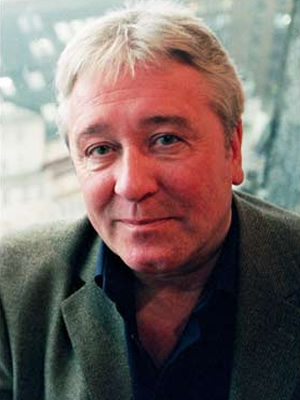 John Sullivan OBE, one of Britain's most successful comedy writers, has died aged 64. He had been in intensive care for six weeks at a hospital in Surrey, battling viral pneumonia.
Despite coming from a working-class background with no qualifications, Sullivan created a number of hit series for the BBC, including most notably Only Fools And Horses - the hugely popular sitcom starring David Jason and Nicholas Lyndhurst. A 2004 poll named Sullivan's show as the best British sitcom of all time, and the 1996 Only Fools And Horses Christmas special set a UK comedy record when 24 million people tuned in to see the characters become millionaires. To this day, it still remains the most watched comedy broadcast in history of UK television.
Other comedies written by Sullivan include Citizen Smith from the 1970s starring Robert Lindsay, and hit 1980s sitcoms Dear John and Just Good Friends. The writer also created the Only Fools And Horses spin-off sitcom The Green Green Grass in 2005, and - most recently - the OFAH-linked prequel Rock & Chips, a comedy drama which tells the story of Del Boy's younger years. A new episode of Rock & Chips is due to be shown on BBC One on Thursday. This third special was written by Sullivan last year and, in light of today's news, is expected to be the final episode of the comedy drama. In the new episode, Del Boy - played by Inbetweeners star James Buckey - is trying to finance his aspiration to become a movie producer.
'Rock & Chips' Guide, plus Preview Clip
As well as a talented writer, Sullivan also composed the theme tunes of many of his programmes, including Only Fools And Horses, Just Good Friends and Dear John.
The British entertainment industry has been leading the tributes to Sullivan, who was noted for creating believable characters and putting them in funny situations, but also injecting moments of emotional pathos into many of his scripts too.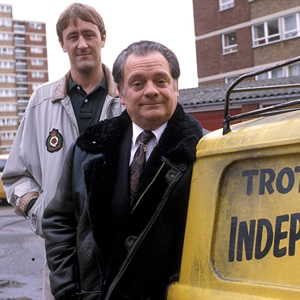 Sir David Jason, who played Del in Only Fools And Horses, said he was "totally devastated" at the news, adding: "We have lost our country's greatest comedy writer but he leaves us a great legacy, the gift of laughter. My thoughts at this time are with his lovely family."
BBC director general Mark Thompson said: "John had a unique gift for turning everyday life and characters we all know into unforgettable comedy."
BBC head of comedy Mark Freeland adds: "No one understood what made us laugh and cry better than John Sullivan. He was the Dickens of our generation. Simply the best, most natural, most heartfelt comedy writer of our time."
Gareth Gwenlan, the producer of Only Fools And Horses and a close friend to the writer, told Sky: "The sudden death of John Sullivan has deprived the world of television comedy of its greatest exponent. John was a writer of immense talent and he leaves behind him an extraordinary body of work which has entertained tens of millions of viewers and will continue to do so for many decades to come. I have had the privilege of working with John for over 30 years as a colleague and close friend. He was a writer at the peak of his creative powers with so much more to give."
Speaking on Radio 5 Live, John Challis - who played Boycie in both OFAH and The Green Green Grass said: "It was a terrible shock for us this morning because it's the 30th anniversary of Only Fools And Horses, and John has been part of our lives all that time. It's been an absolute joy and privilege trying to interpret the writing which not only made you laugh but also made you cry. And he could look at everybody's experiences, even the most tragic experience in people's lives - and still make you smile at them, and make you think things aren't so bad. It's a great loss."
Many people have taken to social networking websites to pay tribute to the writer too. Posting on Twitter, Stephen Fry said: "Terribly saddened to hear that John Sullivan, one of the great comedy writers of our time, has died. Deepest sympathy to all his family."
John Sullivan was born in Balham in 1946, and it was there he observed the market traders who inspired the character of Del Boy (Sullivan's early years). He has said in various interviews that the secret to his success was that he wrote about what he knew. Sullivan is survived by his wife, their two sons and one daughter, and two grandchildren.
Here is a classic Only Fools And Horses scene written by Sullivan, set during a robbery...
The video below, filmed last year, features Sullivan and other cast and crew members discussing working on the second Rock & Chips special...
Share this page