RIP June Whitfield
Dame June Whitfield dies aged 93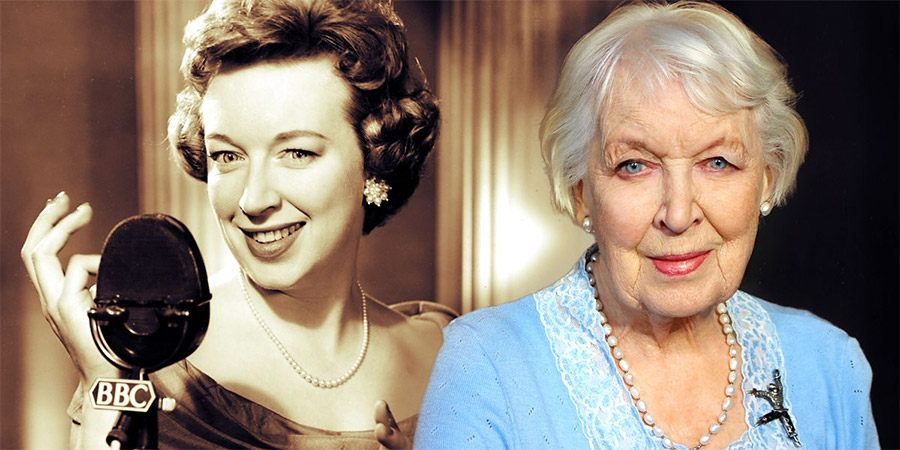 Dame June Whitfield has died. She was 93.
A statement posted on Twitter said: "On behalf of June's family, it is with deep sadness I can confirm that after enjoying a wonderful family Christmas with us, my much loved mother-in-law June Whitfield passed away peacefully in her sleep at home last night."
An icon of British comedy, the actor's earliest credits date from the 1940s, with her most recent role being in the Absolutely Fabulous feature film. A new, hour-long interview with the star was broadcast just yesterday on BBC Surrey and BBC Sussex.
Born in Streatham, South London, in November 1925, she was evacuated to Bognor Regis - and later Penzance - during the Second World War, before studying at the prestigious Royal Academy of Dramatic Art (RADA), from which she graduated in 1944.
After her first credited television role in 1951, she would find stardom two years later when replacing a departing regular star in hit radio comedy Take It From Here. Whitfield quickly became beloved as Eth in the long-running series of sketches based around the Glum family. She would later star alongside Roy Hudd in The News Huddlines. One of British radio's longest-running comedies, fifty-one series were made from 1975 until 2001.
She formed a strong stage and screen partnership with fellow comic actor Terry Scott in the late 1960s, which continued for almost 20 years. Initiated in topical television sketch show Scott On..., the pair were soon starring together as a bumbling husband-and-wife duo in the smash-hit domestic sitcom Happy Ever After and its even more successful successor, Terry & June.
Following the cancellation of the latter sitcom after nine series in 1987, Whitfield became a cult comedy icon when she was cast as Mother in Jennifer Saunders's sitcom Absolutely Fabulous.
She is also known for roles in Hancock's Half Hour, Last Of The Summer Wine, Bless This House, and Beggar My Neighbour, plus working partnerships with the likes of Frankie Howerd, Jimmy Edwards and Stanley Baxter.
Whitfield will also forever be associated with the Carry On films, having appeared in some of the most popular titles in the series - despite only totalling 4 appearances across the 31 movies.
June Whitfield's husband, Tim Aitchison, died in 2001. They had one daughter, actor Suzy Aitchison.
---
Share this page