Ernest Maxin RIP
Comedy producer Ernest Maxin dies aged 95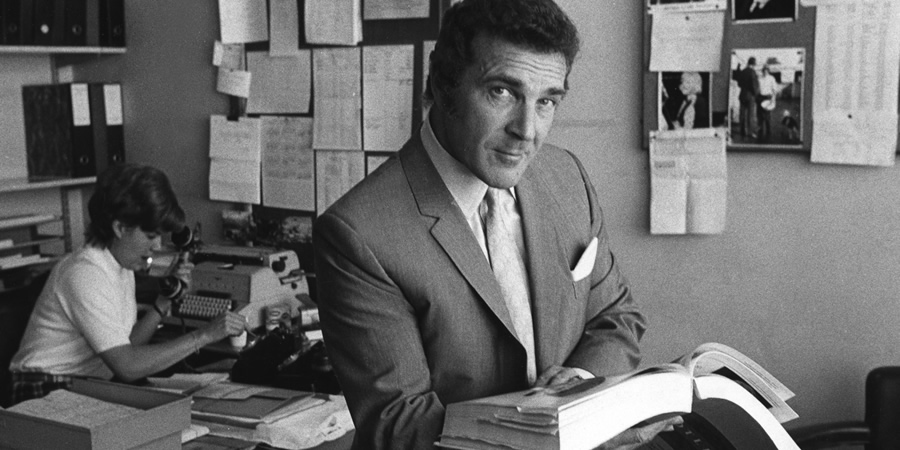 Producer Ernest Maxin has died. He passed away this morning, at the age of 95.
The comedy producer and director is perhaps best known for working with Morecambe & Wise. However, across and long and varied career, he also worked alongside many other comedy stars, including Dave Allen, Dick Emery, Les Dawson, Norman Wisdom and Eric Sykes.
His son Paul took to social media today to pay tribute to his father's "legacy known by many".
See tweet
Maxin won a BAFTA for The Morecambe & Wise Show's 1977 Christmas special. The celebrated episode - which starred Elton John and Penelope Keith - was watched by over 21 million viewers on its first broadcast alone. It remains one of the most viewed programmes in UK television history.
He also won the prestigious international Golden Rose award for Charlie Drake's version of the 1812 Overture.
Born Ernest Cohen in August 1923, Maxin began his career as a dancer, and began working in television as a choreographer. He began producing comedy in the 1950s. One of his earliest television jobs was directing Running Wild in 1954; Morecambe & Wise's first TV vehicle. It was a notorious failure after BBC bosses forced the pair to work with new writers outside their comfort zone.
Other early work included one of Frankie Howerd's first TV series, The Howerd Crowd. Maxin would go on to collaborate with star names to bring formats including The Jewel And Warriss Show and The Norman Wisdom Show to the screen.
He also worked for ITV broadcasters during his hugely prolific career, with credits including the hit sitcom Our House. Created by original Carry On scriptwriter Norman Hudis, it starred various regular cast members from the films, including Hattie Jacques, Charles Hawtrey, Joan Sims and Bernard Bresslaw.
The 1970s saw him working on many more comedy shows, including over 40 episodes of the hugely successful sketch series, The Dick Emery Show.
As depicted in the recent BBC drama Eric, Ernie And Me, which Maxin attended a premiere screening of last year at the BBC, in 1975 he took over from John Ammonds as the producer of The Morecambe & Wise Show. He had previously been the show's choreographer, staging song and dance numbers across the acclaimed series.
His first episode with the duo as producer was their 1975 Christmas special. He went on to produce their final - ninth - BBC series, as well as the 1976 special - featuring the famous Singin' In The Rain sketch, and the 1977 festive special.
He continued producing comedy into the 1980s, working on formats including The Les Dawson Show.
Maxin remained in involved in comedy even during his retirement. In 1996, BBC One broadcast Over Here, a comedy drama series set at an air-base in East England in 1942. Written by Only Fools & Horses' John Sullivan, it was based on an idea of Maxin's.
In recent years he contributed to various programmes about comedy and light entertainment, including 50 Greatest Comedy Sketches; The Story Of Light Entertainment; and Morecambe & Wise: The Whole Story.
Below is the famous Stripper sketch from the final series of Morecambe & Wise Show, which was conceived by Maxin when he realised - the night before the episode's recording - that he was one sketch short of the necessary episode run-time.
---
Share this page