Lost Voice Guy wins BGT
Lost Voice Guy wins Britain's Got Talent 2018
Lee Ridley - also known as Lost Voice Guy - has won Britain's Got Talent 2018
The winner said he was "blown away" to have had the support of the public
It was a good year for comedy acts, with musical stand-up Robert White voted as runner-up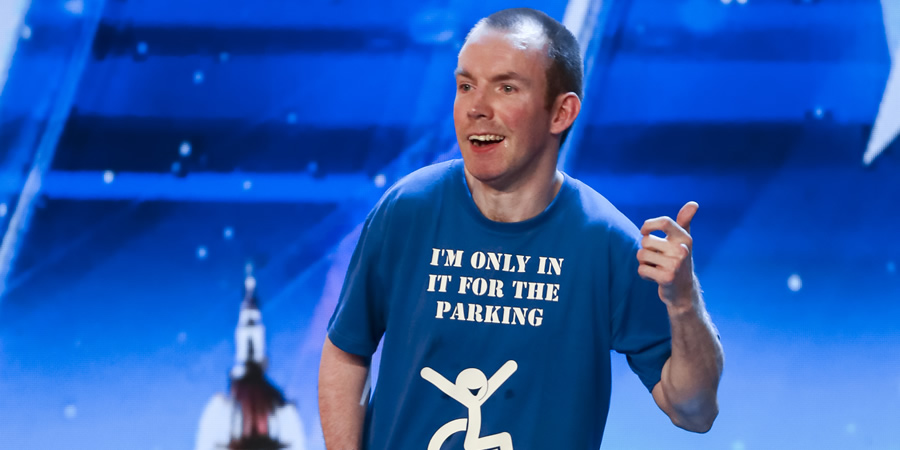 Lee Ridley, who performs with the stage name Lost Voice Guy, has won Britain's Got Talent 2018.
The stand-up comedian - who previously won the BBC New Comedy Award competition in 2014 - has cerebral palsy and is unable to speak. He performs with the help of computer software that speaks for him, similar to that used by the late Professor Stephen Hawking.
Commenting on stage following his win, Ridley said he was blown away to have had the support of the public, adding "I've got so much love from everyone and I'm really grateful for it all". Judge Simon Cowell said the win was "so deserved".
Here is the moment Ridley was announced as the winner:
And here is Ridley's performance from the final:
The Britain's Got Talent 2018 prize is £250,000 and a spot on the Royal Variety Performance. The winner joked: "I'm very excited to get to perform in front of the Queen... I've loved her since she performed Bohemian Rhapsody."
The live broadcast final took place at West London's famous Hammersmith Apollo.
Ridley, who recently created and starred in the semi-autobiographical Radio 4 sitcom Ability, is set to appear at the Edinburgh Festival this August with new show Inspiration Porn. The show will take "an intriguing and frequently funny look at whether the inspiration we take from the motivational media images that we are bombarded with on a daily basis are actually a help or a hindrance to the huge proportion of the population who are disabled".
Lee made his first stand-up performance in February 2012 and now gigs all over the country. In 2013 he took his first ever solo show to the Edinburgh Fringe and has performed a show at the festival every year since. He has also performed at the Brighton Fringe, Glasgow International Comedy Festival, Leicester Comedy Festival, Nottingham Comedy Festival and Liverpool Comedy Festival.
Here he is giving a backstage interview after the show:
It was a good year for comedians being represented on Britain's Got Talent, with another comedy act crowned runner-up. Autistic musical comic Robert White was voted into second place by the public. Other comedic acts to make it through to the final rounds of the competition included Micky P Kerr, Mandy Muden, Noel James and Nick Page.
Here is White's performance from the final:
---
For updates, click the button below.
Share this page