RIP Neil Shand
Comedy writer Neil Shand dies aged 84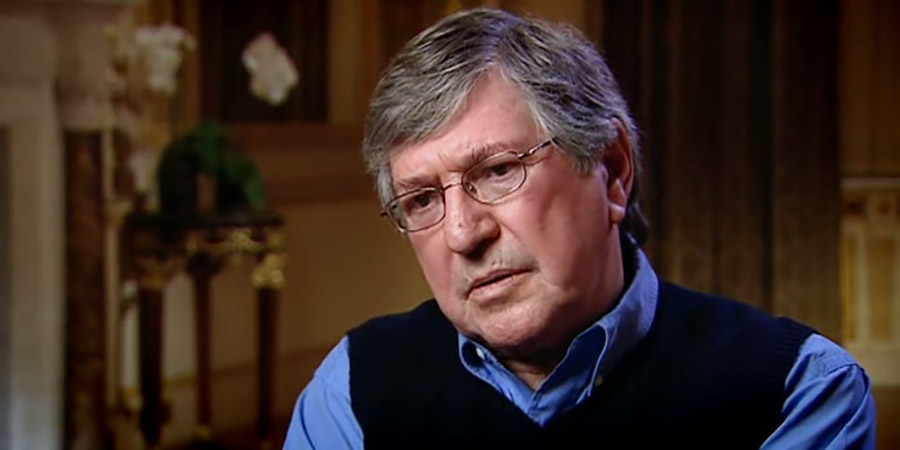 Prolific comedy writer Neil Shand has died aged 84.
Shand was one of the key writers for a number of comedians during the 1960s and 1970s. Amongst those he scripted gags for were Jasper Carrott, Jim Davidson, Larry Grayson, Spike Milligan, Bob Monkhouse and Mike Yarwood.
His long list of credits include The Morecambe & Wise Show, The Bob Monkhouse Show, The Russ Abbot Show, The Les Dennis Laughter Show, Three Of A Kind, The Two Ronnies, Mike Yarwood In Persons and The Kenny Everett Television Show. Perhaps most notably, he was a topical gag writer for David Frost for more than a quarter of a century.
Born in Luton, Neil Shand was a journalist for local newspapers before signing up to The Daily Express. He first major moves into comedy writing came when he was signed up by David Frost to work on his hit series. Moving away from journalism, he also started to write gags for other comedians and TV shows.
In February last year, Shand gave an in-depth Yorkshire Post interview in which he talked about his career.
"My dad worked for Vauxhall, my mum was a dressmake. We had no money, but grammar school gave me ambition and opportunity. My parents wanted me to learn a trade, but I had different ideas and after I left school I got a job on the local newspaper."
On his graduation from journalism to comedy, he explained: "I got fired from the Mail for being drunk one too many times. I bumped into the documentary-maker Michael Ingrams who asked me whether I had ever thought of working in television. [Once at the BBC] Bernard Braden had the office next door and one day I thought, 'I make people laugh in the pub, maybe I can write jokes'. I sold Bernard my first ever joke for £3 and that was it. I had found what I was really good at."
Shand also enjoyed a long working relationship with Spike Milligan, whose 100th birthday is marked today. Together they wrote Milligan's sketch series Q, and infamous multi-racial house-share comedy The Melting Pot.
He explained: "I got a phone call. It was Spike Milligan. He said, 'The BBC have asked me to create a new series and I was wondering if you would like to write it with me?' Back then artists were given so much more freedom than they are now. If you had an idea for a show you were told to just go off and do it.
"I loved being with Spike. When his manic depression was at its peak of mania he was impossible to work with and when he was in the bottom of a depression you couldn't talk to him, but at all other times he was incredible. He was the master of brilliant nonsense."
On one of his later working relationships, Shand commented: "You know, Jim Davidson was probably the most naturally-talented comedian I have ever worked with. He was technically brilliant and the funniest man alive. The problem was he didn't want to work for the laugh, he always went for the cheap, dirty joke."
In recent years Neil Shand had lived in the North Lincolnshire's village of Winteringham, having left London in the early 2000s. Last year he appeared on stage at an event during Hull's City Of Culture celebrations to talk further about his career and about British comedy.
Entertainment historian Louis Barfe, who interviewed him for the Hull event, told the BBC: "He was David Frost's right-hand man for 25 years. When David went to New York, he took Neil with him. He also did the serious interviews with Frost as he was originally a journalist. As a comedy writer, I think Neil never lost that journalistic edge."
---
Share this page