RIP Bella Emberg
Comedy actor Bella Emberg dies aged 80
Comedy performer Bella Emberg, loved as Blunderwoman, has died at the age of 80
Russ Abbot says his "leading lady" was "not only a great sport but a huge comedy talent"
Emberg's recent roles include BBC sitcom Pompidou and forthcoming new comedy In The Long Run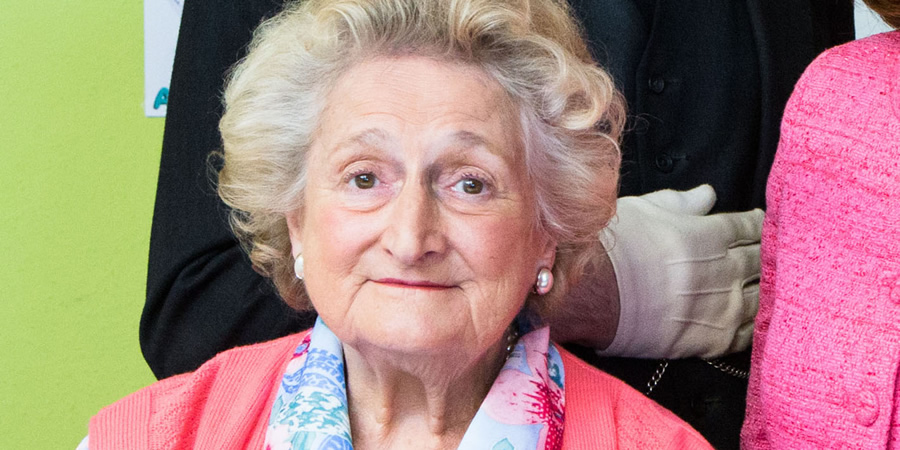 Bella Emberg has died at the age of 80.
The comedy performer is perhaps best known for her TV appearances alongside Russ Abbot. Memorably she played Blunderwoman in The Russ Abbot Show, the sidekick of Abbot's hapless superhero Cooperman. The comedy ran through the 1980s and 1990s, attracting 18 million viewers at its height.
Emberg's many other roles across her six decade TV career included parts in sitcoms such as Father, Dear Father, George & Mildred and A Sharp Intake Of Breath.
In 2015 she appeared in several episodes of BBC comedy series Pompidou, and she is due to be seen later this year in a new Sky One comedy which has already been filmed. In The Long Run, a semi-autobiographical comedy created by and starring Idris Elba, is set in mid-1980s Hackney and focuses on the lives of the Easmon family.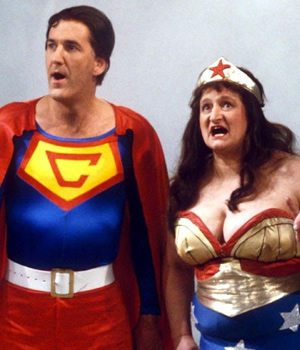 Russ Abbot has led the tributes today to Emberg, saying: "It is with a heavy heart that I heard the news about Bella. She was my leading lady throughout most of my career. Not only a great sport but a huge comedy talent. Genuinely funny but most of all, a woman of immense warmth and generosity. I count myself very lucky to have worked alongside her. She really was a one-off."
Speaking last year in an interview with The Mirror, Emberg recalled trying on the Blunderwoman costume for the first time. She joked: "The first time I put it on, I span around and my boobs fell out! I was always very careful after that."
She admitted in the same interview that taking on the role of Blunderwoman made it harder her to be cast in other shows, but she always viewed the character as a blessing rather than a curse. "Blunderwoman saved my career - and I still view her as a complete blessing. After it ended in 1996 I couldn't get work. I went for jobs and they'd say: 'We'd love to hire you but you're too well known with Russ'. I never viewed her as some kind of curse. They say in showbiz you get seven years of fame, well I got 16 because of her. Once every few weeks I go and look at that Blunderwoman costume - still hanging up at home - and I feel nothing but gratitude."
Barry Cryer, who was one of the writers on The Russ Abbot Show, speaking to the BBC today, said: "She never gave you the impression she was an obsessive, showbusiness person. She took the job seriously and did it well but she was just completely natural away from the job."
Her long-term friend, pianist Bobby Crush, posted on Twitter: "Such sad news ... my wonderful friend Bella Emberg has passed away. We've been chums since appearing together in a Summer show with Russ Abbot at the Princess Theatre, Torquay in 1981. A genuinely nice woman and despite her fierce on-stage characterisations, a truly gentle soul."
Here are some Cooperman & Blunderwoman highlights:
---
Share this page