French & Saunders are legends
French & Saunders receive Comedy Legend Award
Dawn French and Jennifer Saunders have been awarded the Aardman Slapstick Comedy Legend Award
They were honoured at a special event in Bristol, where they were presented with customised trophies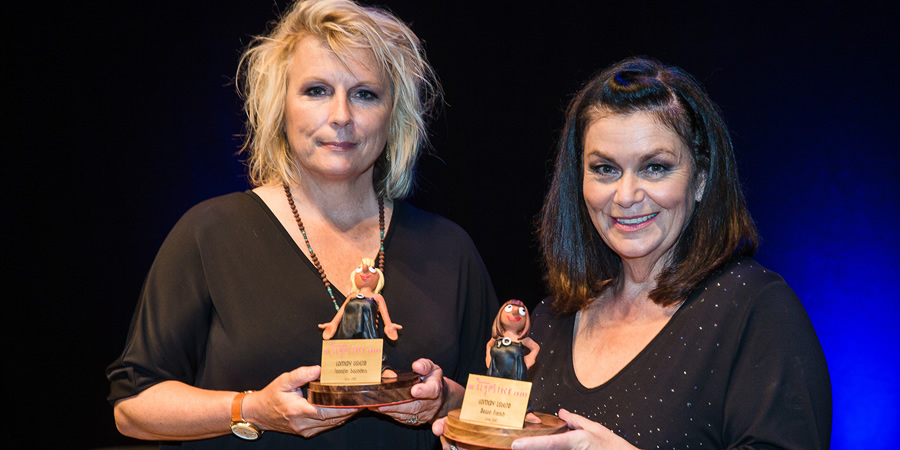 Dawn French and Jennifer Saunders were awarded the Aardman Slapstick Comedy Legend Award at a special ceremony in Bristol last night.
The event, linked to the city's Slapstick Festival, celebrated 30 years since the launch of their award-winning TV series, French & Saunders.
Following a Q&A event with host Mel Giedroyc, the duo were presented with the prestigious Aardman Slapstick Comedy Legend Award trophies. The organisers explain that the award is "an accolade for their phenomenal achievement as multi-award-winning writer/performers who not only pioneered a new wave of comedy but influenced whole generations of artists that followed".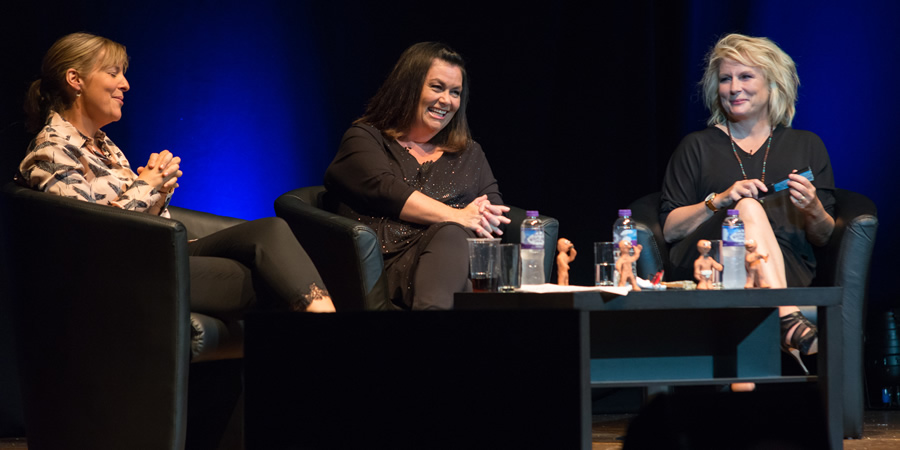 The Slapstick Awards have been running since 2013, with June Whitfield, Barry Humphries, Barry Cryer and Ken Dodd the previous recipients of the Comedy Legend title.
Each year, Aardman make a version of the studio's famous character Morph, re-styled to look like the winner. As seen in the pictures below, French & Saunders each received a trophy featuring Morph in their likeness.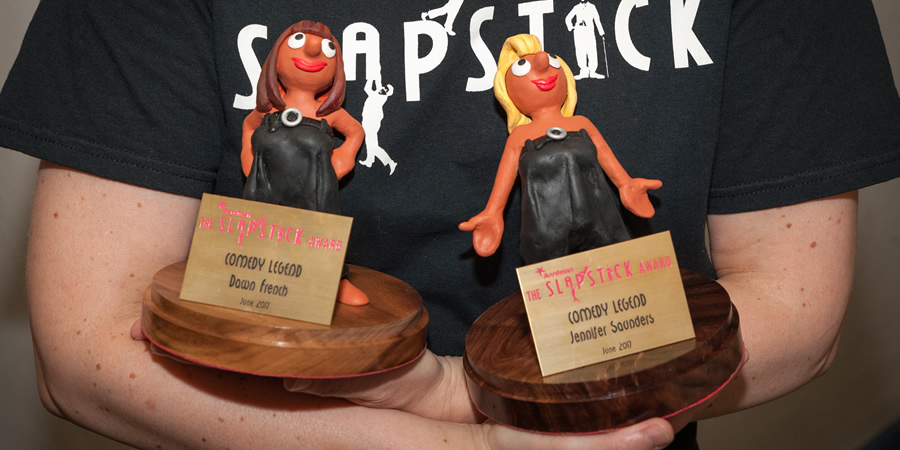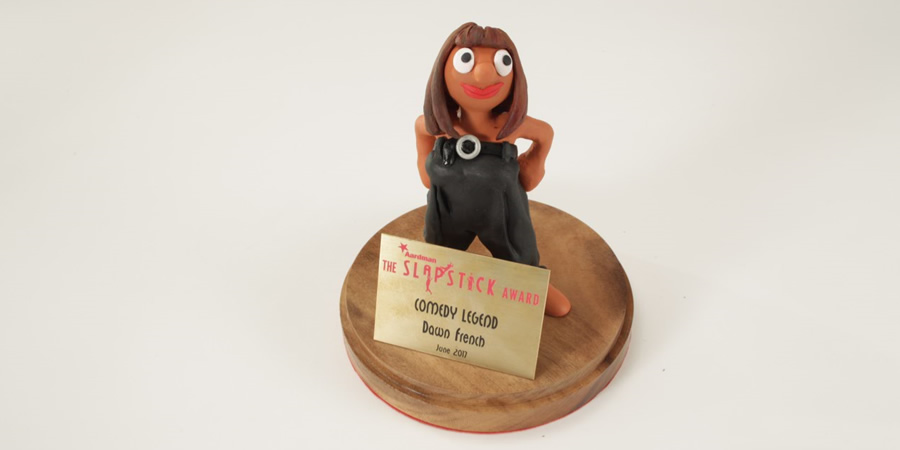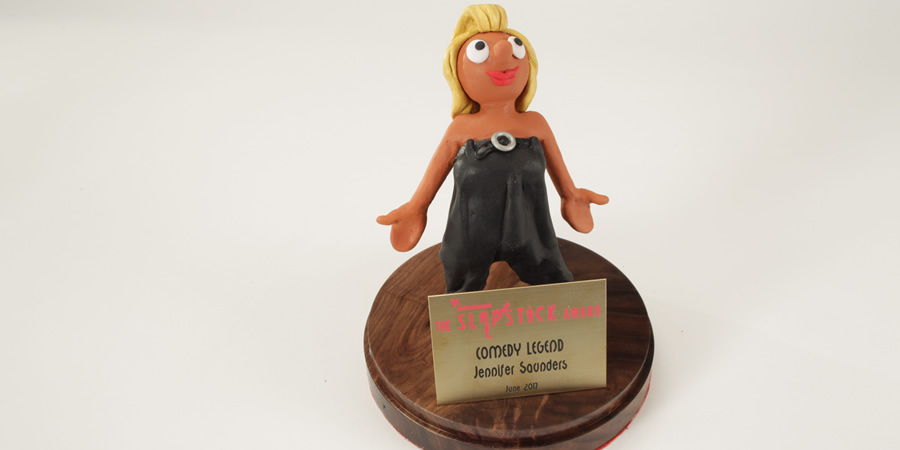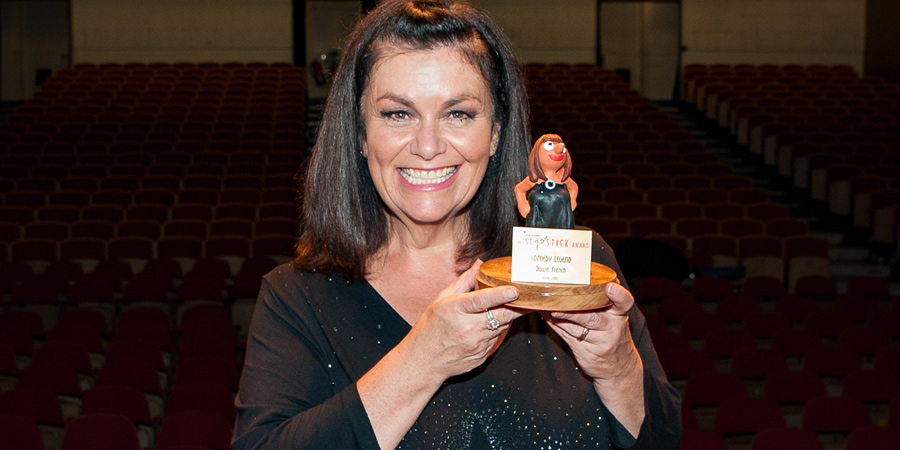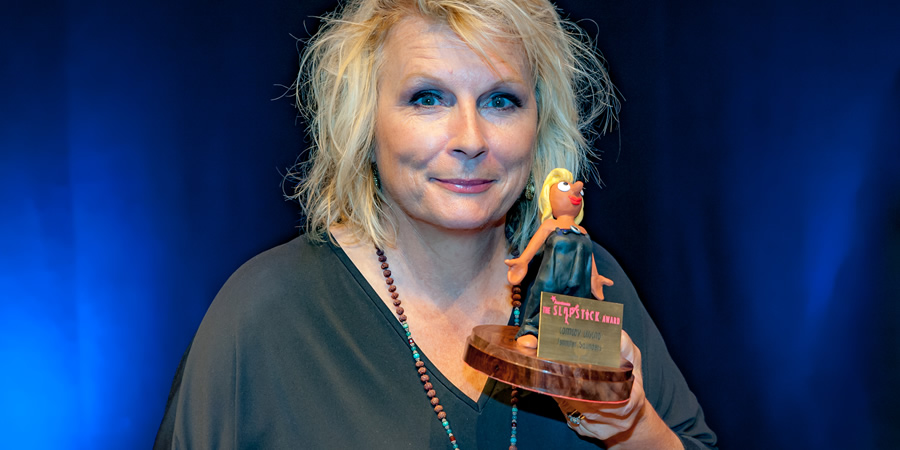 A number of video messages from friends of the double-act were screened during the evening, including words of praise from Joanna Lumley, Miranda Hart, Matt Lucas and Barry Cryer.
The videos from Hart and Lumley are now available to watch online:

French and Saunders were also joined on stage by previous winner June Whitfield.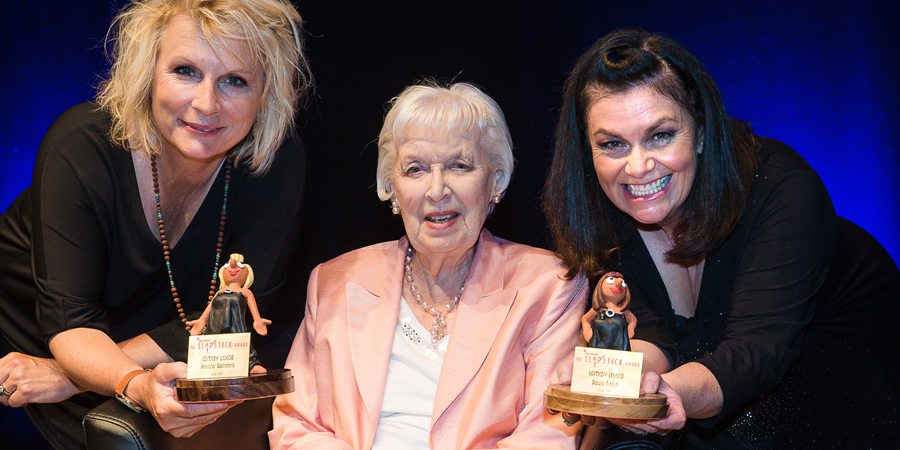 Organisers say: "It was an amazing night. There was a great standing ovation for Dawn & Jen as they collected their awards and the whole house rose to its feet with a roar of approval and much clapping when the newly ennobled Dame June Whitfield walked on stage too!"
---
For updates, click the buttons below.
Share this page