John Lloyd books
John Lloyd writing books inspired by his work with Douglas Adams
Comedy writer and producer John Lloyd is writing a series of novels inspired by his work with Douglas Adams
He said: "Part of the ambition is to write the books that Douglas and I would have written if he were still alive"
Lloyd spoke about his plans in an in-depth interview on the Sitcom Geeks podcast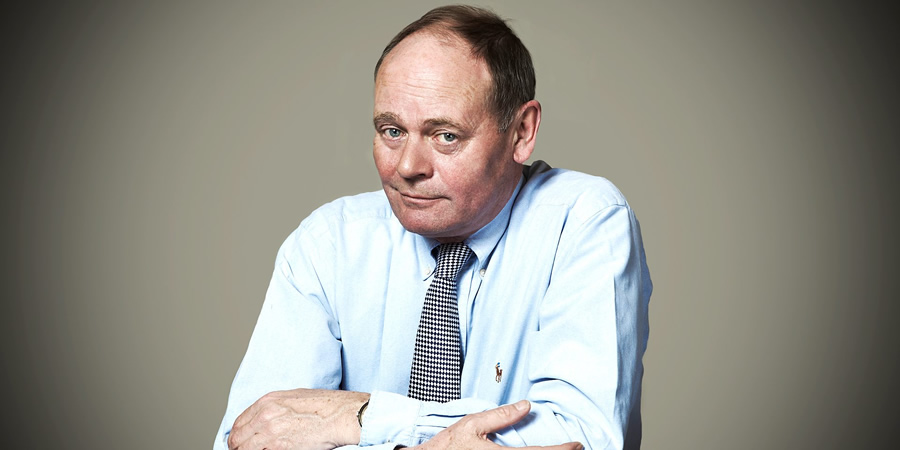 John Lloyd, the comedy producer behind shows such as QI, Blackadder and Spitting Image, has revealed he is working on a series of comedic novels inspired by his work with The Hitchhiker's Guide To The Galaxy creator Douglas Adams.
Interviewed on the latest episode of the Sitcom Geeks podcast, Lloyd talked about how he worked with his best friend on the first series of ground-breaking 1970s Radio 4 sci-fi sitcom, and the subsequent hurt and anger he felt when he received a "terrible letter" informing him that Douglas was going to work on the subsequent series alone.
Despite the fall-out, the two later made up and wrote the hugely successful book The Meaning Of Liff together in 1983.
Speaking to James Cary and Dave Cohen to mark the 42nd episode of their comedy-writing focused podcast, Lloyd said of the split: "Since, I have had cause to be fantastically grateful for that, because otherwise that's all I'd had done. I'd have been known as 'the other one'."
Lloyd revealed in the interview that he has, for some time now, been working on a new series of currently untitled novels. He explained: "Part of this unwritten novel that I've been struggling with for 20 years - actually it's a series of novels - part of the ambition is to write the books that Douglas and I would have written if he were still alive."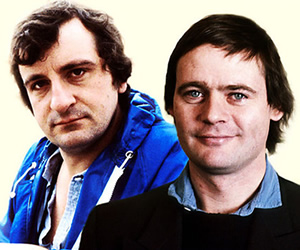 Speaking about the original Hitchhiker's radio show, he explained: "Douglas asked all the big questions in Hitchhiker, if you look for them, much as Plato asked all the big questions in a way", however because the duo were "young and having fun and drank a lot", Lloyd said the work "didn't have any of the answers".
He elaborated: "We'd have an extraordinary clever and interesting idea and would end with a joke; a line like 'and nobody likes a smartarse'."
Talking about why he is now writing the novels, Lloyd said he has since come to the conclusion "you can still have the jokes but can end up in insights and takeaway ideas that people can live by."
He concluded: "Hitchhiker's is very funny, but the fact it has so much traction and that people treat it as holy writ in some quarters means it must be getting at something deeper than the fact that Zaphod Beeblebrox is a funny character."
Douglas Adams died of a heart attack in 2001. However, The Hitchhiker's Guide To The Galaxy universe continues. As British Comedy Guide reported in May 2016, a sixth series of the sitcom has reportedly been commissioned by Radio 4. Expected to be titled The Hexagonal Phase, the new episodes will primarily be based around the sixth Hitchhiker's book, And Another Thing..., which was published by Eoin Colfer in 2009. Colfer was given permission to write the book by Adams's widow.
In the first of a two-part interview, Lloyd also talks to Sitcom Geeks about how he came up with topical Radio 4 panel show The News Quiz, which celebrates its 40th birthday this year, and how the broadcast commissioning system is deeply flawed. Labelling it "a train wreck that doesn't work at all", he complained that it is a system whereby non-creative people "are in charge of the destinies of creative people", even though "they don't speak the same language."
You can hear the full interview below:
Sitcom Geeks is a podcast about comedy writing. To download episodes, listen to the back catalogue, and subscribe for future episodes, visit the Sitcom Geeks website
Share this page