Dawn French as TV host
Dawn French to host new ITV entertainment series
Dawn French will host a new entertainment show on ITV
Little Big Shots celebrates the talents of 3 to 13-year old children
The series is adapted from a hit US format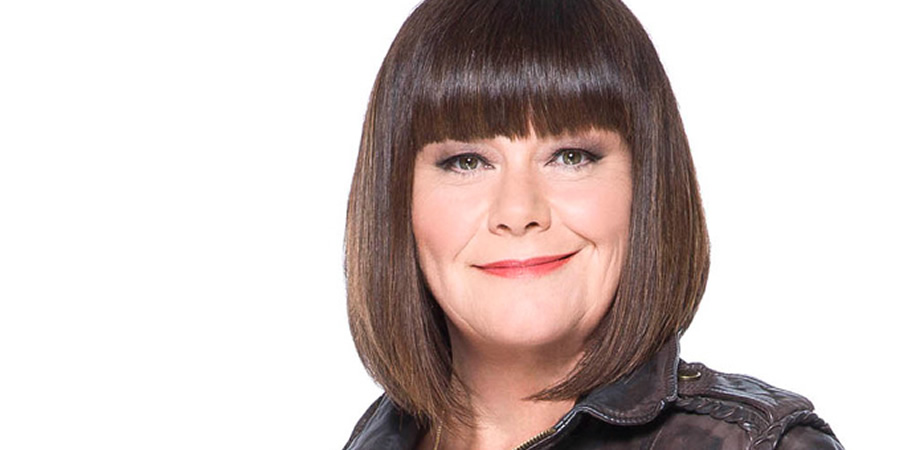 Dawn French has been announced as the host of Little Big Shots, a brand new series on ITV based on a hit US format.
Little Big Shots focuses on some of the world's most talented children.
ITV says: "With no prizes at stake, no winners or losers and no competition, this programme is simply a showcase for three-to-thirteen year-olds to take to the stage and show that you don't have to be a grown-up to be a star performer."
Dawn said today: "Rarely have I relished the thought of doing a show as much as this. I LOVE LOVE LOVE everything about it, especially the fact that I will get to witness the amazing talents of these remarkable little humans up close. It's going to be a privilege. Yay! Bring it on!"
Producers add: "The centrepiece of the programme is an enormous revolving stage. On one side is a sofa for Dawn and the pint size prodigies to get to know each other; and on the other is the all important performance space which is as versatile as the variety of talent on offer.
"Each show will unveil aspiring young acts from the UK and around the world, with talents that range from black belt karate champions to classical music masters and miniature chefs. There are tiny dancers, young soul sensations, audacious skateboarders and spelling bee specialists who are only just out of nursery."
They conclude: "Brimming with charm, fun, enthusiasm and with skills that would put plenty of adults in the shade, the Little Big Shots may be small in stature but are guaranteed to be a tornado of talent."
The original US version of the series was the most watched new programme of the US 2015-16 season, debuting with 11.9 million viewers. It was NBC's most watched series of 2016, and was the number one unscripted series premiere in over 4 years on broadcast television.
Share this page