Roger Lloyd-Pack dies aged 69
Roger Lloyd-Pack dies aged 69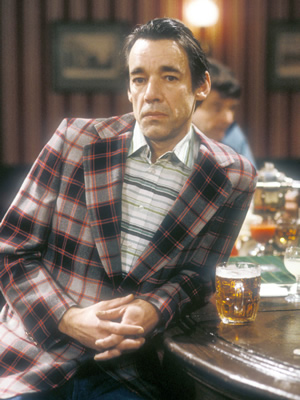 Roger Lloyd-Pack, the actor best known as Trigger in Only Fools And Horses and farmer Owen Newitt in The Vicar Of Dibley, has died at the age of 69, of pancreatic cancer.
Born in Islington, north London, in 1944, his father was the Hammer Horror actor Charles Lloyd-Pack.
Following in his father's footsteps, Roger entered the acting profession, with his lengthy film and television career beginning in the mid 1960s.
Best known as dim-witted road sweeper Trigger in Only Fools And Horses - who always referred to Rodney as Dave - he was also much-loved as the coarse farmer Owen Newitt in The Vicar Of Dibley.
He once described oddball Trigger's popularity as "both a blessing and a curse".
Alongside regular and varied stage roles across Britain, Lloyd-Pack also played a popular recurring role in hit 1990s sitcom 2point4 Children as Jake Klinger, the arch-nemesis and rival plumber of Ben Porter.
In more recent years he appeared alongside Clive Swift in Sam Bain and Jesse Armstrong's BBC sitcom The Old Guys, and became known to film fans across the globe after appearing as Barty Crouch Snr in 2005's fourth Harry Potter instalment, Harry Potter And The Goblet Of Fire.
Only Fools And Horses star David Jason has led tributes to the actor. He said: "He was a very quiet, kind and unassuming actor who was a pleasure to work with. Although he played the simple soul of Trigger in Only Fools And Horses, he was a very intelligent man and a very fine actor capable of many roles. I shall remember him with fondness and for all the good times we had together."
Fans and colleagues have taken to Twitter in droves to mourn Lloyd-Pack's death, wtih Sam Bain saying: "Very sad and shocking to hear about Roger Lloyd-Pack. One of the loveliest most talented actors I've ever had the privilege of working with."
He died at his home on the evening of Wednesday 15th January, of pancreatic cancer. He is survived by his daughter, actress Emily Lloyd, three sons, and second wife, Jehane Markham.
As Trigger, Roger Lloyd-Pack starred alongside David Jason in one of British comedy's most famous sitcom scenes:
In the below video, Rodney asks Trigger why he keeps calling him Dave:
And in this video, Owen disputes The Greatest Story Ever Told:
A clip from The Old Guys. Tom and Roy get thrashed in the pub quiz:
Share this page