Penelope Keith named a Dame in New Year Honours list
Penelope Keith named a Dame in New Year Honours list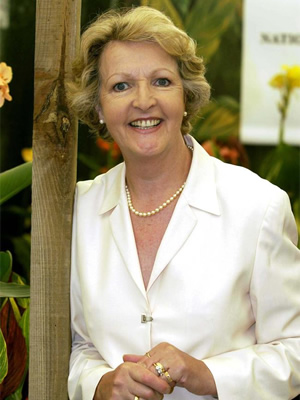 Penelope Keith, the star of classic hit sitcoms including The Good Life and To The Manor Born has been made a dame in the New Year Honours list.
The title - the female equivalent of a knighthood - was awarded for services to the arts and to charity.
Keith said of her damehood: "It's a recognition for not only my 54 years being an actress but also for all the charities with which I'm associated and I think they'll be thrilled."
The honours documentation says: "Penelope Timson, better known as Penelope Keith, is a much loved actor who has devoted considerable amounts of time to voluntary work for a range of charities. She played a significant role in helping to establish and then develop the National Memorial Arboretum.
"She has given her time generously as Pro-Chancellor of Surrey University. She is President of KeepOut, a crime diversion scheme which advocates alternatives to custody, and of the Actors' Benevolent Fund. She has also been involved with many smaller charities on a sustained and long-term basis."
Penelope Keith joined The Royal Shakespeare Company in her early 20s and played minor TV roles before hitting major stardom playing the role of snooty neighbour Margot Leadbetter in BBC sitcom The Good Life from 1975 to 1978. She followed the role with another iconic character, playing Audrey fforbes-Hamilton in To The Manor Born from 1979 to 1981.
Keith said Margot and Audrey would have been "chuffed" by the honour.
The actress continues to work in the medium of entertainment. Her most recent jobs were presenting the new documentary series Morecambe And Wise In Pieces and playing Lady Catherine de Burgh in the drama Death Comes To Pemberley, both of which were screened this Christmas.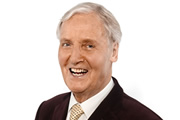 Nicholas Parsons, who is best known for presenting Radio 4's comic parlour game Just A Minute since 1967, was also honoured in the list. Parsons is said to be "flattered and delighted" to receive a CBE.
He said: "I think honours are a wonderful thing to receive if you have worked hard and that is recognised. I don't understand these people who are pompous and say they don't want it."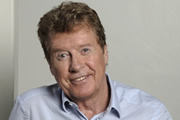 Michael Crawford, who memorably played Frank Spencer in 1970s sitcom Some Mothers Do 'Ave 'Em, and originated the lead role in Lloyd-Webber musical The Phantom Of The Opera, was also awarded a CBE.
He said: "It is the most wonderful surprise. My very first thought when I received the news was how proud my mother would be. I do thank most sincerely those who are responsible for my receiving this great honour and to all my friends and colleagues at The Sick Children's Trust, I'm proud to be a part of our very special charity."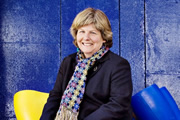 Sandi Toksvig, the presenter of Radio 4's hit topical show The News Quiz, said she was "honoured" to be recognised with an OBE for her services to broadcasting.
She commented: "Broadcasting is a team effort and I would like to pay tribute to all the writers, production and technical staff I've worked with over the years."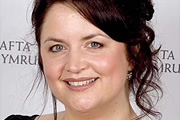 Gavin & Stacey star Ruth Jones, who will be back on screens soon with the new series of her comedy drama Stella, has been awarded an MBE.
She says the title was a surprise: "I had no idea it was coming. I just came home one night, opened the post and there it was: this letter telling me I was being put forward for it and being really strict about not telling anyone. And I'm quite obedient. So I didn't. Except my husband who's really proud. And my dad, who's beside himself with excitement."
She added: "Apparently Great Uncle Leslie got an OBE in the '40s and Uncle Jack the fireman got one in the '60s. So I'm keeping up with the Joneses, ha ha. Anyway, I'm thrilled. It's a massive compliment."
---
In the below classic clip from The Good Life, Penelope Keith has some trouble with mud:
Share this page