John Fortune dies, aged 74
John Fortune dies, aged 74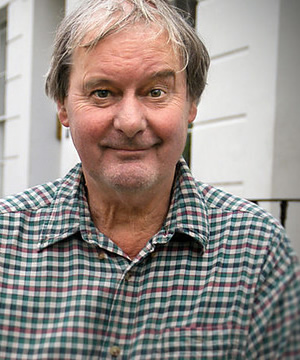 Satirist, comedian, actor and writer John Fortune died this morning at the age of 74.
Perhaps best remembered for his long-running partnership with John Bird and Rory Bremner on the Channel 4 series Bremner, Bird And Fortune, his career began amidst the satire boom of the 1960s, including working at Peter Cook's Establishment nightclub.
His agent, Vivienne Clore said: "It is with great sadness that I write of the death of John Fortune this morning aged 74. He died peacefully with his wife, Emma and dog Grizelle, at his bedside.
"He is survived by his adored wife, Emma and three children."
Writing on Twitter Rory Bremner said: "I'm so sorry to let you know that my friend John Fortune died this morning. Lovely man, dear friend, brilliant & fearless satirist."
Clore later added: "So formidable of brain and so fearless and generous of heart #RIP"
Geoff Atkinson, who produced many of the shows Fortune worked on, said: "His partnership with John Bird seemed effortless on air, yet every week they'd sit with a blank sheet of paper and 10 minutes to fill in five days' time. That they filled it so brilliantly week after week never failed to amaze me."
He added that Fortune was "an inspiration as a writer, and the funniest person you could ever meet".
Writing on Twitter, Stephen Fry added: "Oh how sad John Fortune has died. He was in the first play I was ever in, 40 Years On. Huge influence on the satire boom. Loved parrots too"
Born in Bristol in 1939, Fortune had recently co-starred in the first 7 series of Radio 4 sitcom Ed Reardon's Week as literary agent Felix. His other credits include roles in Yes Minister, The Missionary, Joking Apart, Calendar Girls and the radio version of Dirk Gently's Holistic Detective Agency.
Often playing educated authority figures such as judges and lawyers, he also appeared in The Increasingly Poor Decisions Of Todd Margaret, Other People, and Love Soup.
Fortune and Bird, whom he met whilst at King's College, Cambridge, also wrote and starred in their own 7-part 1976 sitcom, Well Anyway, for BBC2.
Below is a video of Fortune appearing as George Parr, a British businessman living in China, in one of the famed 'Long Johns' sketches with John Bird:
See also: Rory Bremner's tribute on BBC News
Share this page