Frankie Boyle resumes Twitter clash with James Arthur
Frankie Boyle resumes Twitter clash with James Arthur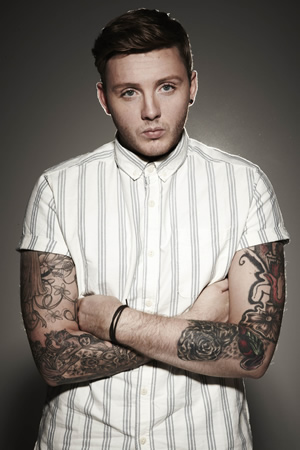 Former X Factor winner James Arthur (pictured) has once again found himself in a war of words with Frankie Boyle on Twitter.
The controversy started after the singer branded unknown rapper Micky Worthless a "fucking queer" in a new song.
This upset a number of people on Twitter, including Little Britain star Matt Lucas who tweeted: "Fuck you @JamesArthur23 for using the phrase 'fucking queer' in your latest track. Fuck you."
Arthur soon backtracked with a public statement to his 2 million followers, stating: "would just like to make it completely clear that it was not meant in anyway as a reference to homosexuality. I realise where the term has come from in meaning but used in the context of the rap battles I have grown up with it has come to mean something completely different. That said, I understand why it could cause offence and that definitely wasn't my intention."
He also sent a message to Lucas, saying: "I am so sorry i offended you sir. I will be removing this song from the internet shortly. Im a huge admire of your career."
Matt Lucas responded: "Thanks, James. I look forward to your new stuff. Respect to you for responding and taking it down. Let's move on."
However, Arthur, who first clashed with Frankie Boyle (pictured below) in December, soon found himself back in a war of words with the Scottish comedian.
Responding to an earlier Tweet from Boyle that said: "To be fair to James Arthur, he only has a problem with 1D because they remind him of his GCSE results.", Arthur responded "Haha still hilarious I see. You aren't wrong Frankie I didn't do well at school. Congratulations."
The following exchange then took place:
Boyle: "Who is this? From the pic I thought it was a child's drawing of a monster. Sit down &( so far as it's technically possible) shut your mouth"
Arthur: "it's one of the many demons in your mind telling you to insult everybody in the hope of feeling somewhat important. I Luv u x"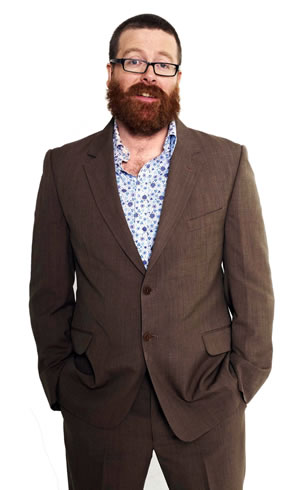 Arthur: "I thought you were the grammar police? That comment was terribly written Frankie. Funny you should mention my profile picture, I was just thinking how handsome you look in yours.. I mean if I was a girl id really want you."
Boyle: "Well you look like a post-op Miley Cyrus, so why not get it on? Oh, that's right, because of your rampant homophobia."
Boyle: "Sorry, I beef with playas only. I'll leave you to the battle rap scene & getting hit so hard your teeth go normal."
Boyle: "Nb; Battle raps usually rhyme. Try it. Eg. Arthur goes with carcrash/disaster/ classless arsehole and even "gay hate slur""
Arthur: "haha how original with the teeth thing. Note to self: sort teeth! Must sort teeth!! Your an old washed up nerd with poor jokes"
Arthur: "You are a 38 yr old man what are you doing? You know nothing about music and comedy it seems.. I feel sorry for your kids."
Boyle: "I feel sorry for them too, because they'll have to watch you in panto next year"
Arthur: "that's funny coz I'm on a sold out Tour all next year.. Where are you even allowed to perform anymore."
Shortly after Arthur announced he was leaving Twitter, posting: "#LOVE to my fans but I'm coming off twitter for good. HQ will be doing all my tweets from now on. PEACE!"
The pair last clashed in December, when Arthur was performing on the X Factor. Tweets included Boyle calling Arthur an attention seeker "inked up like a schooldesk in a remedial class". Full Story
Both performers currently have items to promote. Arthur's self-titled debut studio album was released last week, whilst Boyle has a new book out titled Scotland's Jesus: The Only Officially Non-racist Comedian.
Share this page