Mike Winters dies aged 82
Mike Winters dies aged 82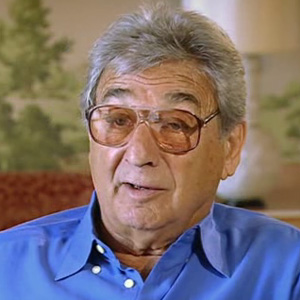 Mike Winters, one half of the famous Winters brothers comedy duo with his sibling, Bernie, has died at the age of 82.
Now largely eclipsed by more celebrated giants Morecambe & Wise and The Two Ronnies, Mike and his brother Bernie rose to fame in the 1950s as one of the earliest and most successful post-war comedy double acts.
Born as the Weinstein brothers in the 1930s, the pair adopted the stage name Winters in the early 1950s. They made their first television appearance in 1955, gaining popularity through regular appearances on ratings winning variety series such as Big Night Out and Sunday Night At The London Palladium.
The duo also starred with Frankie Howerd and Tommy Cooper in the 1963 film The Cool Mikado, before being awarded their own self-titled comedy series by ITV in 1966. Mixing stand-up and sketch genres - and later, sitcom - the Mike And Bernie shows would return in various guises until 1973.
The brothers remained working on stage across the country, before an acrimonious split in 1978 saw Bernie launch a solo career and Mike move to Florida. The brothers made peace in the late 1980s but never worked together again, and Bernie died from cancer aged just 58, in 1991.
Mike's widow, Cassie, to whom he was married for 57 years after first meeting when she was 17, told the Daily Mirror today: "He was funny right up until the end. He would be in bed and very quiet - and then he would say something that would make everyone laugh."
She explained: "He had only been really ill for about a month.
"He had an incredible life. In fact, there were times when he couldn't believe just how incredible his life really was. Mike did a lot of work for charity running a TV stars team and enjoyed that very much. He was also a published author and writing gave him a great deal of pleasure."
Born on 15th November 1930, Mike Winters died on Saturday 24th August, aged 82. He and Cassie had two children together.
Below is the last interview Mike Winters took part in:
Here is a video clip of The Beatles appearing with Mike and Bernie during one early variety series:
Here is a clip from the first episode of 2006 documentary series The Story Of Light Entertainment, looking at double acts. Mike and Bernie are discussed from 2:45 onwards.
In this article, Television Heaven talk about the brothers and their career in greater detail.
Share this page