Comedy director Ray Butt dies
Comedy director Ray Butt dies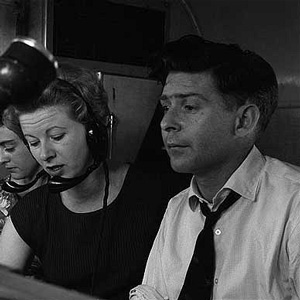 BBC comedy producer and director Ray Butt has died, aged 78.
Best known for his long association with the corporation's Light Entertainment department throughout the 1970s and 1980s, he will be best remembered for producing - and directing most of - the first five series of Only Fools And Horses.
Some of his earliest credits are from the fourth and fifth series of Carla Lane's The Liver Birds, and the third series of Happy Ever After, the sitcom that would become long-running hit Terry & June.
Before Only Fools And Horses, Butt established a working relationship with the sitcom favourite's writer, John Sullivan, on his earlier series, Citizen Smith, directing 23 of the programme's 30 episodes.
The son of an East End market trader, Butt, and Sullivan, a former market worker himself, found they had much in common, and Butt played a pivotal role in the creation of Only Fools And Horses, helping the writer identify the strongest elements of his new sitcom idea - Readies, which was met nervously at the BBC - and transform them into the comedy classic.
Butt went on to produce John Sullivan's later comedies, Dear John.... and Just Good Friends.
His father's Roman Road stall lead a teenage Ray Butt to work for Tommy Cooper, then an ice cream seller at the same market. Two years of National Service saw Butt join the RAF as an electrician, later getting a job at the BBC, where he eventually became a cameraman and a protégé of legendary comedy producer Dennis Main Wilson (Hancock's Half Hour, Sykes, Till Death Us Do Part).
Butt's other credits include Spike Milligan's Q5, Last Of The Summer Wine, Seconds Out, and Sob Sisters, for ITV's Central in 1989.
He also directed a number of episodes of David Croft's It Ain't Half Hot Mum, and three series of Are You Being Served?.
Ray Butt died on Friday 12th July 2013 at the age of 78, and is survived by his partner, Jo Blyth, and a daughter from a previous marriage.
Share this page