Coronavirus has turned every comedian's life upside down. But bizarrely for Laurence Clark, he's now able to perform at more clubs than ever, despite having shielded for much of lockdown.
Born with cerebral palsy, the Liverpudlian stand-up uses a wheelchair. And prior to the pandemic, there were many venues he couldn't play, simply because they weren't accessible.
Performing on Zoom though, "I'm finding I can now do clubs that I never could before!" he laughs. "So it does have some advantages".
Not that it's any substitute for the live experience. "It's ok. It's different" he shrugs. "Because you just don't get a lot back from the audience. There's no way of knowing if they're laughing on the whole, which is really strange for stand-up".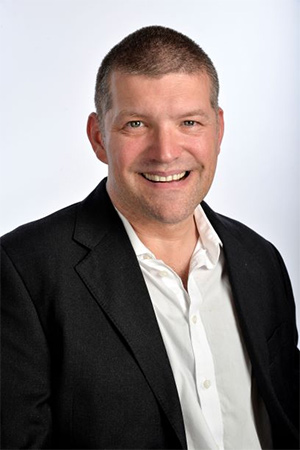 But it's also through Zoom that he's conducting rehearsals for his first play. Starring Jack Carroll in his theatrical debut, Cured is a loosely autobiographical comedy about four teenage Scousers with disabilities taking a trip to Lourdes. Set to open at Liverpool's Royal Court, announced as one of the recipients of the government's Culture Recovery Fund this week, plans are also afoot for a UK mini-tour.
A small French market town in the foothills of the Pyrenees, Lourdes became a site for religious pilgrimage in 1858 after a peasant girl, Bernadette Soubirous, claimed to have seen the Virgin Mary, leading to her veneration as Saint Bernadette. Water, which flows from a spring in the town's Grotto of Massabielle, is said to have healing properties, making it one of the world's most popular sites for religious tourism. Or as a character in Cured puts it, "Blackpool for Catholics".
Clark travelled to Lourdes when he was 13. "I'm not for a Catholic family, I just think my mum and dad wanted a break. It was a way of getting rid of me for a week!" he grins. "I genuinely thought it was a holiday to the south of France and I naively didn't cop on to any of the religious aspects until the whole thing started.
"So it's based on my experience. But my wife, who is from a Catholic family, was taken as a child as well. She walks with crutches but uses a wheelchair from time to time. She was wheeled up to the bath with the holy water and helped in. But when she got out, she just walked off. Because that's what she does.
"Obviously, this looked like more than it was! So that got me thinking about a place where people are expecting miracles, maybe they see things that aren't quite there. Then I started talking to other disabled people for research and they've had this shared experience. But I've never seen it covered in a drama or a comedy.
"I talked to one guy who lost his virginity there. That's in there. But the overriding thing that came out was that there was a lot of affection for it. Because it was their first chance to go away without their parents, go with friends or meet friends. And it was the social aspect that people valued. So I'm trying to convey that. One character is very religious and one is very anti-religious. One guy is just using the whole thing to pursue a girl he fancies."
Directed by Robert Softley Gale, artistic director of Birds of Paradise Theatre Company, Cured stars Carroll as the rascally Connor. The cast also features Hollyoaks star Amy Conachan as Rose, object of his desires, Nicola Chegwin as the religious Helen, who had a soft spot for Father Luke (Phill Ryan) before he entered the priesthood, and comedian Pauline Daniels as Sister Mary, the overbearing nun running the trip.
"I'm really happy with that" Clark reflects upon casting Britain's Got Talent runner-up Carroll, who also has cerebral palsy. "Connor meets Rose, fancies her, asks her out on a date. But she can't go because she's going on this pilgrimage - her parents want a week in Alicante - so he feigns Catholicism in order to pursue her."
Rose "is quite angry, she's quite political and rebels at every opportunity. Whereas Helen is Catholic and has chosen to go, she wants a spiritual experience. But then she discovers that her old flame is also on the trip and he's now a trainee priest, so there's tension there.
"And then there's Callum, who's an outrageous gay queen in the body of someone who uses a communication aid [to speak for him]. He's basically just there for a good time, he's just exploiting the trip for a free holiday."
Callum was the hardest part to cast, with Clark appealing to his friend, BGT winner and communication aid user Lee Ridley, aka Lost Voice Guy, to spread the good word about the play on social media. Ultimately, he and Softley Gale arrived at Wills Whittington, whose credits include Toby Jones' BBC comedy Don't Forget The Driver.
Cured also features some intriguing supporting characters offering a commentary on the drama - God (played by comedian and actor Mandy Colleran) and Saint Bernadette (Amy Cheskin).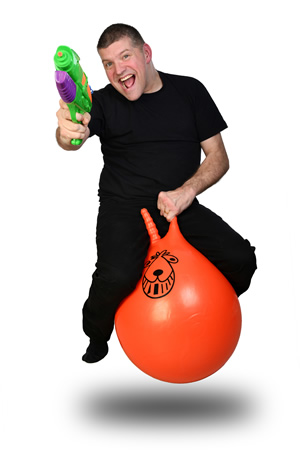 Clark, who chairs the TripleC collective, which is focused on improving access to the arts for children and young people, is passionate about inclusivity. "I wanted to incorporate access into the play" he explains. "If you go to see a performance and there's a sign language interpreter at the side, they're not really part of it or acknowledged. Or there's someone at the back doing audio description for people who can't see. I wanted to use them as a comedy device.
"So my audio describer is God. Because God sees everything, so who better? Except God is a small, very Scouse woman in a wheelchair, who as well as describing what's happening, also comments on the action and says whether this is what she intended.
"And the sign language interpreter is Saint Bernadette. She doesn't say much, because obviously the poor signer has to sign everyone on stage. But she's acknowledged by God and they talk to each other. Unfortunately, Saint Bernadette can only speak French. So God is in the position of having to interpret for the interpreter. Which I thought was quite amusing."
The comic has always collaborated with directors and script editors on his stand-up. Yet writing from multiple viewpoints is a novel experience for him, "writing from perspectives that may be the opposite of what you believe.
"I've tried to write it in such a way that if you do have faith, you'll associate with the characters that have faith, you'll laugh along and you'll like it" he explains. "If you don't have faith, you'll associate with the other characters.
"It's about striking a balance. It can't just be 'this is shit, no-one gets cured here'. Comedy-wise, that's shooting fish in a barrel, a bit obvious. The trick is to broaden it out and introduce as many ways of looking at it, as many different reasons for going there as you can."
Although it touches on faith, adolescent sexuality and the bureaucracy of disability benefits, the central question of the play concerns "cure" itself.
"You've got characters there that want to be cured [of their disability], you've got characters there that find the whole notions quite offensive - 'why would I want to be anyone other than I am?'" Clark explains.
"Even if it were possible, I don't think I would choose to be cured because having CP has made me the person that I am today, so it'd be like choosing to become someone else."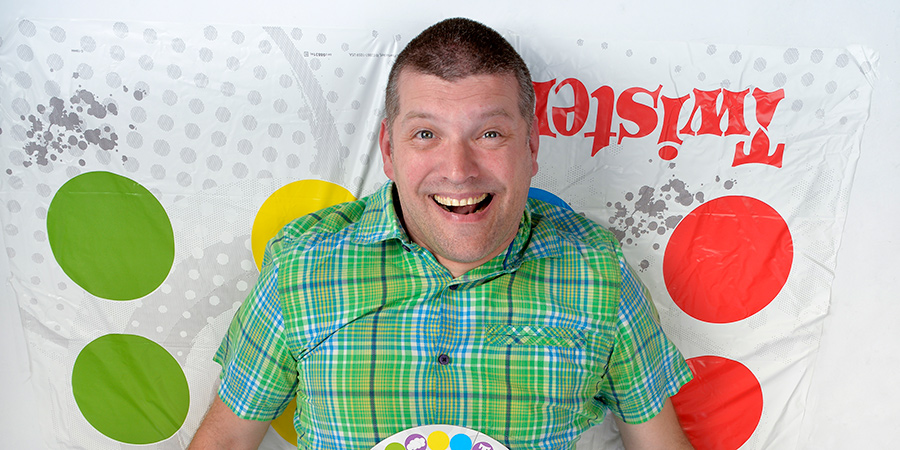 Because of the pandemic, Cured is unlikely to open before 2022. As a stand-up, used to performing material soon after it's occurred to him, Clark finds the pace of making theatre frustrating. But it's part of a longer-term writing plan.
"This is the first play I've ever written" he says. "I wanted to write a film but I figured I wasn't there yet as a writer. There's far more chance of getting a play made. I'll look into turning it into a screenplay afterwards. I wrote the first draft in 2017 on a playwriting course and I've just kept hacking away at it. I've got it to the point where I think it's good and ready to be seen."
He's also piloted a sitcom, Intolerable, about incompetent equality and diversity trainers, with director Matt Holt (The Mash Report, Who Is America?). Channel 4 passed on taking it to series. But the pair have continued to develop it "and at some point we'll pitch it somewhere else".
For now, he's taking a break from writing stand-up - "I don't see the point to be honest, I'm not optimistic about the Edinburgh Fringe next year" - and fears for the immediate future of many clubs. Yet he hopes that coronavirus will at least afford the comedy industry a chance to "reset and start to do things differently" with how it treats performers and audiences with disabilities.
Having hosted TripleC webinars with those in the comedy, theatre and television industries, the "overwhelming" thing he's discovered about attitudes towards disabled enfranchisement is that "people want to change, on the whole they want to include us.
"There's not some big conspiracy. What's lacking is the knowledge, the skill and the experience to make it a reality. The willing is definitely there, so hopefully we can come back stronger."