Products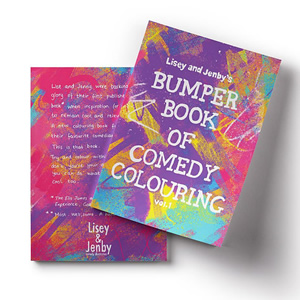 Lise and Jenny were basking in the glory of their first published colouring book* when inspiration (or desperation to remain cool and relevant) struck. A new colouring book full of all** their favourite comedians!
This is that book.
Try and colour within the lines. Or don't you're your own person...
What happens when mirth turns to murder? When the screams are not from joy, but flesh-ripping pain? Dead Funny: Encore is the second helping of monstrous tales from the brightest lights in UK comedy.
Award winners Robin Ince and Johnny Mains team up for this second exploration of the relationship...