Products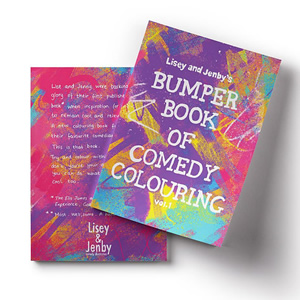 Lise and Jenny were basking in the glory of their first published colouring book* when inspiration (or desperation to remain cool and relevant) struck. A new colouring book full of all** their favourite comedians!
This is that book.
Try and colour within the lines. Or don't you're your own person...
Bonkers: My Life in Laughs by Jennifer Saunders - the hilarious, touching life story of the iconic comedian and national treasure
Jennifer Saunders' comic creations have brought joy to millions. From The Comic Strip to Comic Relief, from Bolly-swilling Edina in Ab Fab to her takes on Madonna or Mamma...