Holly Walsh has appeared in the following 3 podcasts published by British Comedy Guide: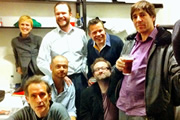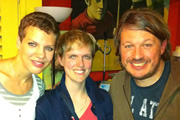 13th August 2011. 57 minutes
Rich has had a proper sleep for the first time in a while - will it make any difference? Probably not. He still confesses to a string of unsolved serious...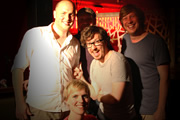 30th June 2011. 50 minutes
With guests Rufus Hound and Holly Walsh. It's the penultimate Pappy's Flatshare Slamdown and we're getting milky as bottle-fed Tom and Holly Walsh take on by-the-breast Ben and a 'tipsy'...