Dan Antopolski has appeared in the following 2 podcasts published by British Comedy Guide: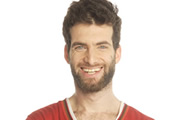 25th April 2012. 63 minutes
Recorded in the depths of his Nether-Cellar, comedy thaumaturge Dan Antopolski discusses the dynamic between the writing desk and the live act, and how to wrong-foot an audience.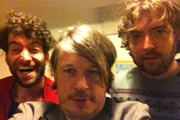 8th August 2011. 63 minutes
Rich is considering getting run over by a bus to give him a show for next year's Fringe, after Tim Vine has rejected him as a gag writer and he's...