Products
Curated and edited by Adam Kay, author of the multi-million-copy bestseller This Is Going To Hurt, Dear NHS: 100 Stories To Say Thank You features 100 pieces by a stellar list of household names, sharing their personal stories of the NHS, from the heartfelt to the hilarious.
All profits from...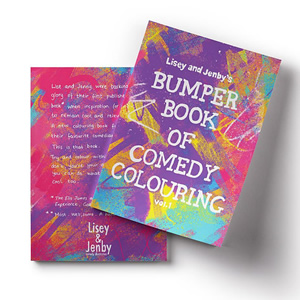 Lise and Jenny were basking in the glory of their first published colouring book* when inspiration (or desperation to remain cool and relevant) struck. A new colouring book full of all** their favourite comedians!
This is that book.
Try and colour within the lines. Or don't you're your own person...
Bridget Christie is a stand-up comedian, idiot and feminist. On the 30th of April 2012, a man farted in the Women's Studies Section of a bookshop and it changed her life forever.
A Book For Her details Christie's twelve years of anonymous toil in the bowels of stand-up comedy and...