Andrew O'Neill has appeared in the following 3 podcasts published by British Comedy Guide: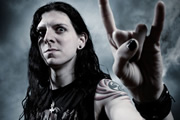 13th February 2015. 56 minutes
Occult comedian Andrew O'Neill describes jokes as 'spells to make people laugh'. We talk about the differences between magic and faith, getting information about the world through stand-up, nailing your...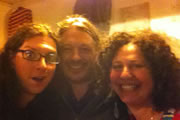 6th August 2012. 60 minutes
2012 #4: Andrew O'Neill and Juliet Meyers. After 2 days of nearly lost podcasts can we make it 3 in a row? All seems fine with the desk, but who...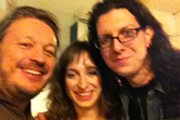 28th August 2011. 62 minutes
Richard has now been talking to comedians for 24 hours - it'll take you a whole day to listen. And there's one more to come. Hopefully our technical gremlins are...