BBC Three sitcom Wannabe follows a failed early-noughties pop star turned failing music manager. Across the four episodes we see Maxine - played by People Just Do Nothing star Lily Brazier - try to reclaim the spotlight for herself by reuniting her old girl band Variety.
To coincide with the BBC One broadcast of the episodes, the creators of the sitcom have now released Variety's comeback single for real. Never Giving Up is being released on Spotify, Apple Music and other streaming platforms.
Here's a clip from the show featuring part of the song:
Lily Brazier says: "Being Maxine has allowed me to live out my childhood girl band fantasies, despite my lack of musical talent. Variety's single Never Giving Up is painfully catchy - I defy anyone not to have 'champagne's on me' ringing in their ears for the foreseeable future".
Variety now consists of Maxine, Mel (played by Amy Booth Steel) and Sarah (Alexis Strum), but the original line-up was slightly different. Here's the mock-up of an original Variety album cover, which has also been revealed today by the BBC and production company Bullion: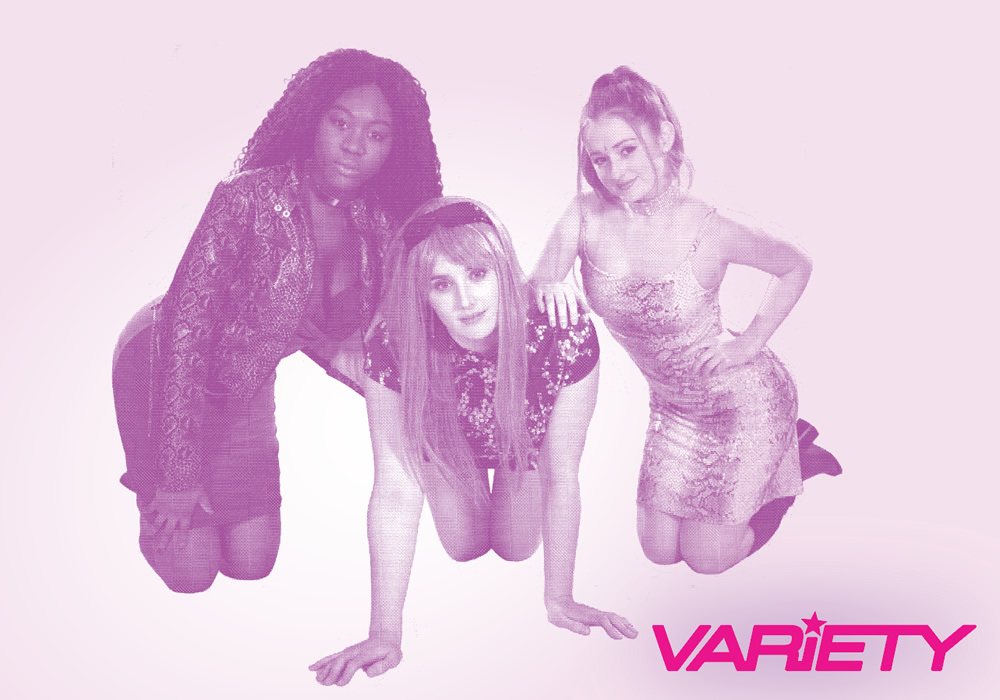 ---
Catch Wannabe on BBC Three now and on BBC One on Friday nights at 11.25pm. Never Giving Up will be available on Spotify, Apple Music and other streaming platforms.
Published: Friday 13th April 2018