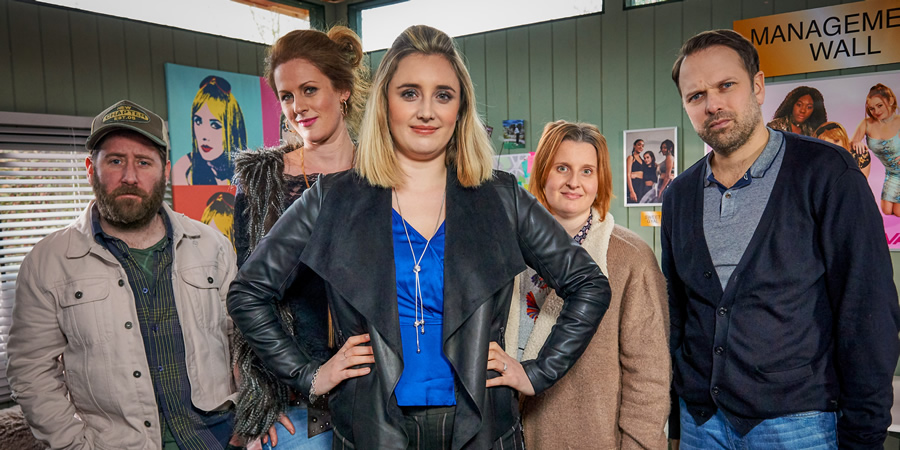 Another comedy also has this name.
Genre

Sitcom

Published

Platform

Episodes

Starring

Lily Brazier, Nicholas Burns, Jim Howick, Amy Booth-Steel, Alexis Strum, Savannah Steyn, Karla Simone Spence, Imogen Gurney and others

Writers

Director

Producer
Back in the girl-power heyday of the 90s, a hit single would easily get you 15 minutes of fame. But 15 minutes is not quite enough for some people.
Maxine never made it to the big time as part of girl group Variety, but is still desperately trying to cling on to her dream as the (failing) music manager for teenage pop group Sweet Gyal. However Maxine finds herself in crisis when, fed up of her trying to live vicariously through them and her embarrassing attempts to get them a record deal, Sweet Gyal threaten to drop her.
But Maxine has come up with a plan. A come back. This time bigger, bolder and, well... older. Who cares about a hip young girl group anyway?! What the world is really missing is Mum Pop.
And so begins a new obsession with tracking down her ex-bandmates and relaunching her life in the limelight.
Part of

Production company

Laugh track

None
Broadcast details
First broadcast

Thursday 29th March 2018 on BBC Three (Online) at 10pm

Last new broadcast

Thursday 29th March 2018 on BBC Three (Online) at 10pm

Last repeat

Friday 4th May 2018 at 11:20pm on BBC1