Dan Summers - the creator, writer, producer and director of Tuesday Afternoon Kitchen - tells us more about the new batch of episodes.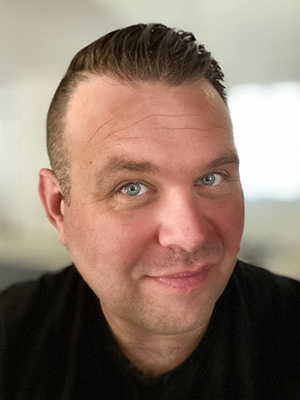 What is Tuesday Afternoon Kitchen about?
It's about a spoof daytime TV show, loosely based on cookery and chat shows, presented by a classic 'doing the best he can' host and a teetotal wine critic with a colourful past who now just reviews soft drinks.
If Tuesday Afternoon Kitchen existed, which channel do you think would be airing it? And how long would it last before they cancelled it?
If this was 2003 I reckon Channel 4 would be up for it. Maybe Dave, nowadays? I think it would run forever and ever, like EastEnders... if EastEnders was completely different and funny.
Did you do much 'studying' of real-life cooking programmes to get the tone right?
When the kids were small, I used to watch a shitload of Saturday Kitchen, and was always disappointed when the show didn't descend into farce. We have several spoof celebrity chefs on the show talking up their latest book or trend-setting recipe and we've made them come apart at the seams a few times, which is always fun. Same for The One Show, which would be a lot more entertaining if things went wrong, big time.
The actors play the roles perfectly. How did you find Howard Nightingall and Tom Selway? Hopefully not at a AA meeting!?
Tom, who plays Simon, was actually a presenter on The Crunch Cardiff, which was a teatime current affairs show on local Cardiff TV, interviewed me about a pilot I wrote a few years ago. I was struck by how well he read things given to him, usually last minute, and thought how useful that would be in filmmaking.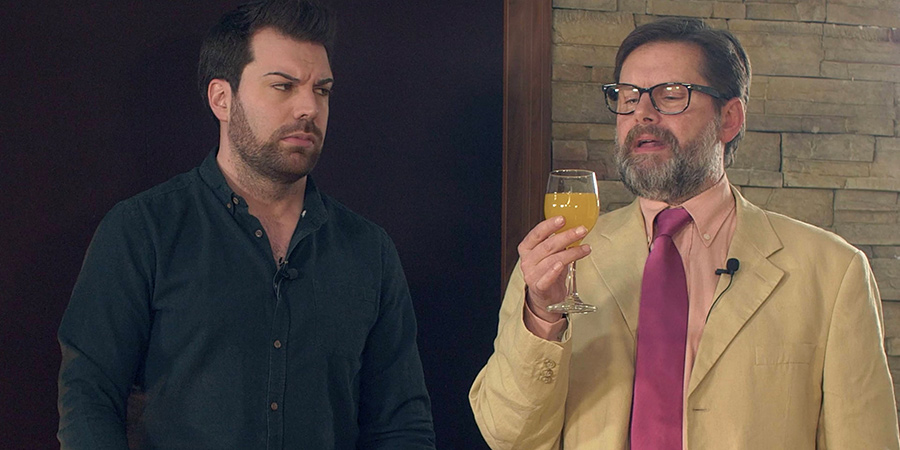 We were casting for the role of Rupert for quite some time, when I stumbled upon an audition tape for a guy playing a scientist who'd been overlooked for the Nobel prize one too many times. I watched about 10 seconds of it before finding him on Facebook and offering him the role. Thankfully he was up for it.
It looks like it's fun to film. Do you ever have to stop due to laughter taking over?
Yes. It's actually a bit of a problem because when Rupert goes into one of his rants you don't know where he's going to go with it or how irate he's going to get, so you get the actors and crew cracking up throughout filming.
Fans may have already seen the first set of episodes on Facebook. What can we expect from the new batch?
A bigger set, better production, guests, longer episodes and the feel of an actual daytime TV show. We worked really hard to get that cheesy daytime vibe, without making it any way credible. I'm very proud of the way it's turned out.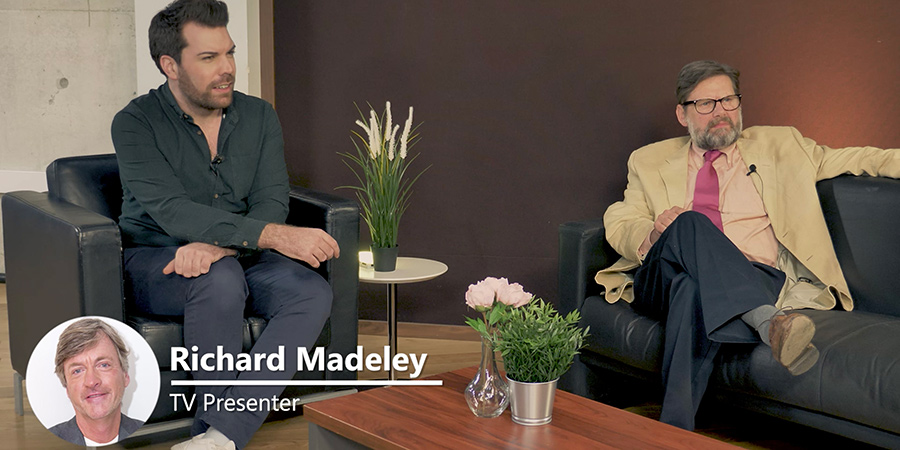 So the format has changed a bit? We notice you've moved from Facebook to platforms including Amazon Prime Video too?
Yes, so now we're at 23-26 minute runtime per episode, as opposed to up to 10 minutes previously for the web series, so it made sense to find a new home to accommodate that.
We also have a definite timetable to each episode now, with segments and areas of interest as we go. Like fashion specials, family holidays for less than 500 quid and when they celebrate 'National Middle Aged Men Who Don't Drive Day'. So the show continues to evolve.
Presumably you're hoping the show picks up some more fans, and thus makes it viable for you to work on more episodes?
Exactly, we're getting a great reception on Facebook with the web series and we've picked up 11 nominations and awards on the festival circuit, but unless we're doing sub-60 second sketches of clips we belong on the long-form platforms like Amazon and Apple TV.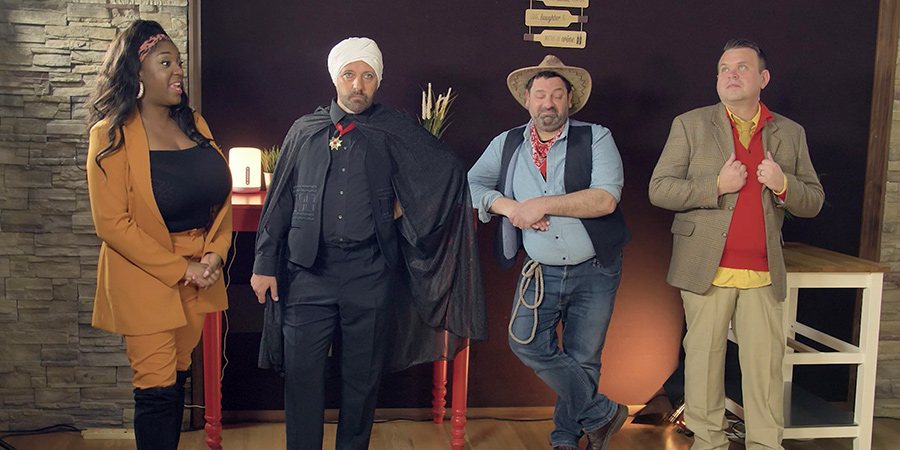 If you had to sum up your show in five words, to convince people to watch it, what would you say?
24'ish minutes of rip-roaring fun (per episode). Sorry, I've not adhered to the rules at all there, have I?
---
You can watch the show on Amazon Prime Video