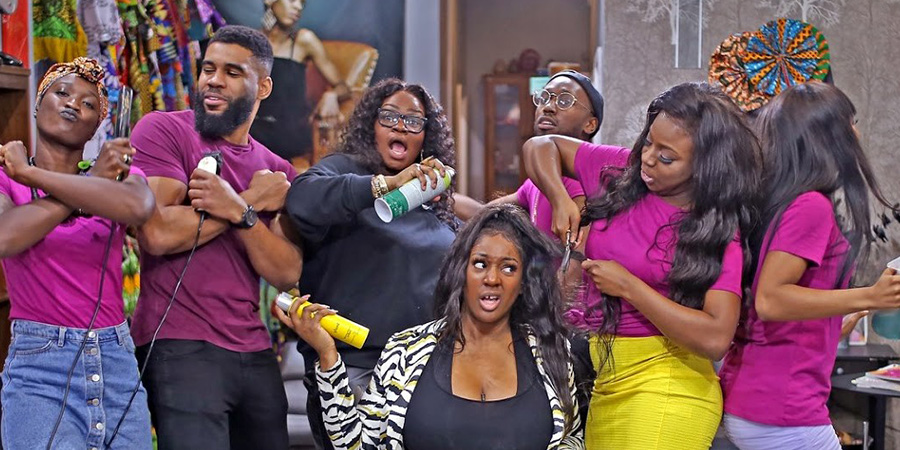 Genre

Sitcom

Added to BCG

Platform

Episodes

1 Pilot

Creator

Starring

Verona Rose, Tula Fazakerley, Anneka Gouldbourne, Kush Khanna, Alice Fofana, Lunga Anele-Skosana, Kemi Lofinmakin, Anton Rice and others

Writers

Director
Treatment is inspired by real life events that happen in a black hair salon.
At the heart of the show is Aisha's Salon. A heady mix of glamour, style, fashion, black excellence, attitude, community love and fabulosity.
The salon is a gathering place and de facto community hub for gossip queens, the local shoplifter, the jerk man (the man who has his jerk chicken cart right outside the salon), the woke sistahs and brothas, and anyone that want's a place to chill or - more often than not - a heated debate. Nothing is off limits when it comes to Aisha's Salon!
With the array of wacky characters that enter the salon, not a lot of hair styling takes place, but nonetheless everyone gets together and has a good time.
Laugh track

None
Broadcast details
First broadcast

Friday 10th July 2020 on YouTube

Episode length

13 minutes