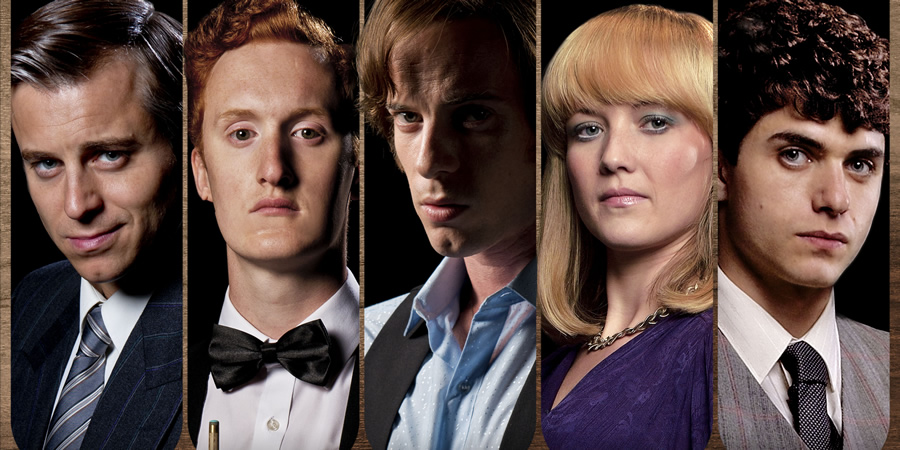 Genre

Comedy Drama

Published

Platform

Episodes

1

Starring

Writers

Director

Producer
The Rack Pack is a comedy drama exploring the glory days of the Seventies and Eighties snooker scene, when huge characters became household names and Snooker Loopy troubled the pop charts.
The story tells of the rivalry between Alex 'Hurricane' Higgins, whose natural talent and showmanship transformed the image of the traditional game and captivated audiences across the country, and the interesting Steve 'The Nugget' Davis who under the guidance of manager Barry Hearn dominated the sport throughout the Eighties and ushered in a new era of professionalism.
Other characters include Alex's wife, Lynn Higgins, and the greatest player never to be World Champion, Jimmy White.
This rip roaring romp through the snooker scene of Eighties Britain is a celebration of the huge personalities of the time and an affectionate look at a gloriously nostalgic period of this very British sport.
In 1985, the climax of the world snooker final broadcast between Steve Davis and Dennis Taylor on the BBC in the early hours of a Monday morning was watched by 18.5 million people in the UK, which remains a record for a post-midnight audience for any channel in the country.
2015 is the 30th anniversary of that final and The Rack Pack celebrates this by bringing the party to BBC iPlayer.
Production company

Laugh track

None
Broadcast details
First broadcast

Sunday 17th January 2016 on BBC iPlayer at 9pm

Episode length

88 minutes

Last repeat

Sunday 23rd April 2017 at 10:00pm on BBC2