Over the last 18 months, a web series has followed Gary Gold, the former England international footballer who moved out to Los Angeles to resurrect his career in the MLS. The Gary Gold Story, which won awards at the New York TV Festival and Austin Film Festival, follows his LA adventures across seven episodes. To link in with the final episode, we sat down with Gary at a Hollywood pub to learn a bit more about the man behind the legend...
So Gary, why did you opt to go to America?
I've done everything I wanted to do in England. Played for 23 teams, scored 172 goals, won the Premier League, injured John Terry twice. After a high profile messy divorce, the last few years have been tough. I've been rapidly working my way down the divisions. So when I got the call from Los Angeles Football Club saying they wanted to sign me, I jumped at the chance. It was time to take my talents to a less developed country where 90% of the population don't know what a real football looks like, let alone a two-footed tackle.
When did you first start playing football?
I've been kicking balls since the day I was born. Literally. I smashed my Dad in his crotch with a hard right foot as he held me in the maternity ward.
Football is in my blood. It's rumoured that my ancestor Sir Kenneth of Gold invented the game in 1485 during the Battle of Bosworth when he punted the decapitated head of an enemy between two flags. The fighting stopped, and for 90 minutes the soldiers laid down their swords and had a kick around with this Tudor bloke's noggin. Must have been a touching scene and I think about it whenever I take the field.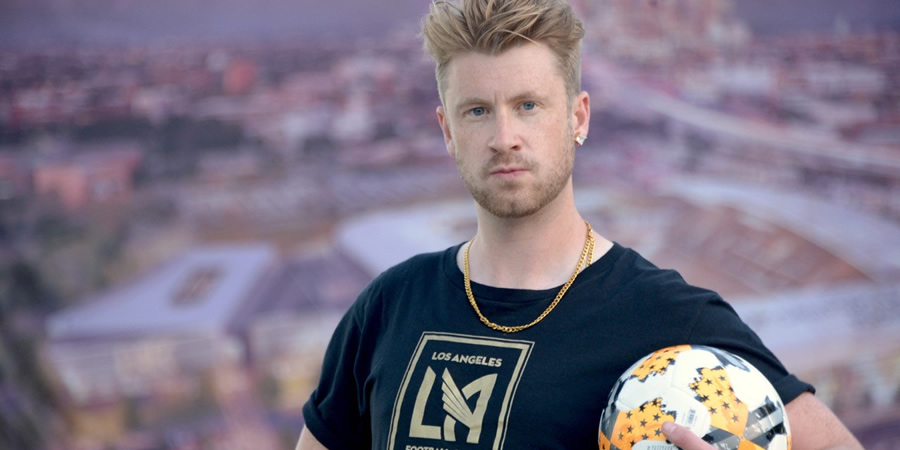 Who are your heroes?
George Best, the Dalai Lama, Rod Stewart.
What do like most/least about the USA?
America is a place where they truly appreciate legends like myself. Look at OJ Simpson. Even years after he retired, the cameras were still chasing him up the motorway.
Life is just better out here. Fags are cheaper and the food portions are bigger. The one downside is the beer is shit. Too much flavour and for some reason they serve it all cold. I often carry my hairdryer with me to warm it up.
How much do you think your weekly wage should be?
I'm not good with numbers so I leave it to my agent Diego to do the negotiations. My only stipulations are that I get paid in pounds, have a crate of warm beer in my locker before every game, and that I can bring as many birds as I want to the stadium.
If you started doing adverts, who would you like to advertise?
I am currently pursuing a sponsorship deal with high profile Irish butter company Kerrygold. 'Gary Gold presents Kerrygold'. Has a certain ring to it, don't it?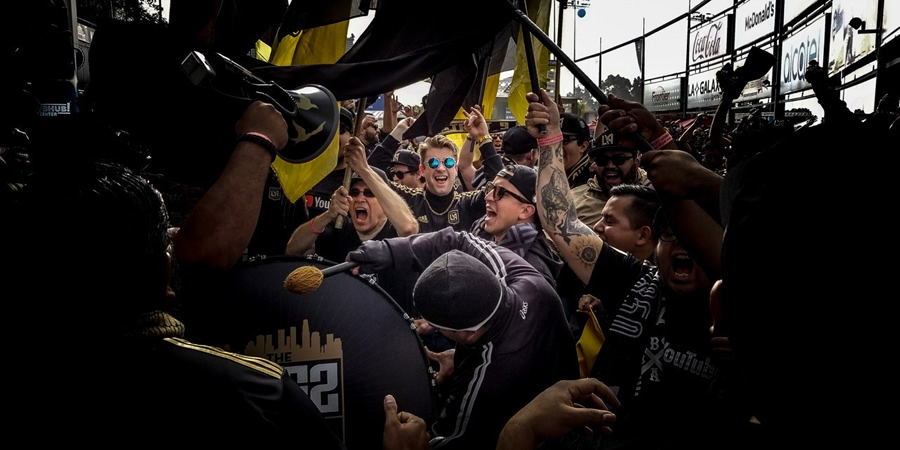 David Beckham has branched out into doing other things, like fragrances. Do you think you could launch a Gary Gold scent?
For the past few years I've actually been working on a scent in my bedroom that combines all the flavours of Lynx that I like the most. When it's finished will be the most sexually charged fragrance on the market. I'm thinking of just calling it Jizz by Gold.
So... what does the future hold for Gary Gold?
I'm 33 so I've still got about 10 good years of goalscoring in me. I'm still doing my DJ sets of course and also thinking about moving into acting here in Hollywood. I've been conning refs and faking injuries for years, so I'm a natural. I see myself as like the perfect combination of Jason Statham and Adam Sandler.
Obviously football is still the focus though. I'm looking forward to finalising my LAFC contract, dominating the MLS, winning some trophies and hopefully getting recalled to the England set up.
---
Watch Episode 1 of The Gary Gold Story
The Gary Gold Story was created by and stars Greg Ash and is produced by Big Bright Lights.