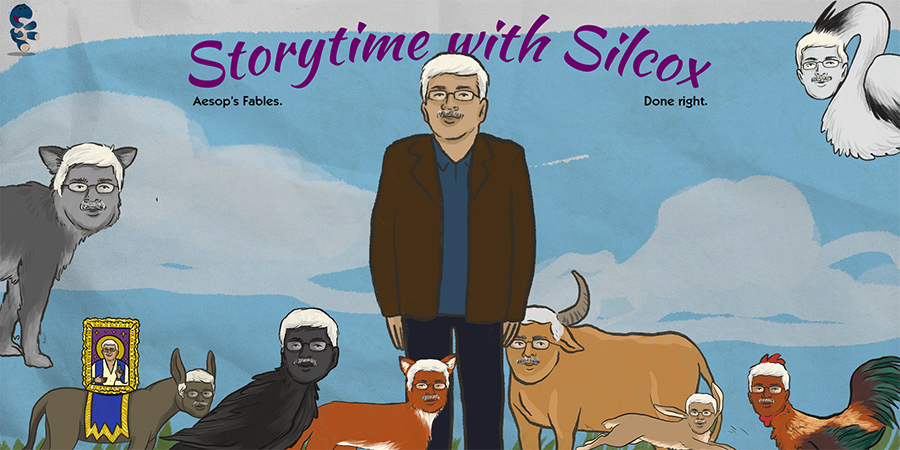 Genre

Comedy

Published

Platform

Episodes

Star

Director

Producers

Stuart Laws and Nick Long
Mark Silcox, acclaimed and the opposite of acclaimed stand-up comedian and TV star, presents this web series for everyone who wants a good story and to learn morals. Aesop's Fables have taught us morals for millennia, and Mark Silcox has updated them for 2020.
The Tortoise and The Hare, The Frog & The Ox, The Wolf in Sheep's Clothing and all the other classics are retold by Mark and accompanied by original illustrations from Lise Richardson.
It's perfect for adults lacking morals and children who don't mind finding out where condoms go.
Production company

Laugh track

None
Broadcast details
First broadcast

Tuesday 22nd September 2020 on YouTube at 4pm

Last new broadcast

Friday 2nd October 2020 on YouTube at 4pm