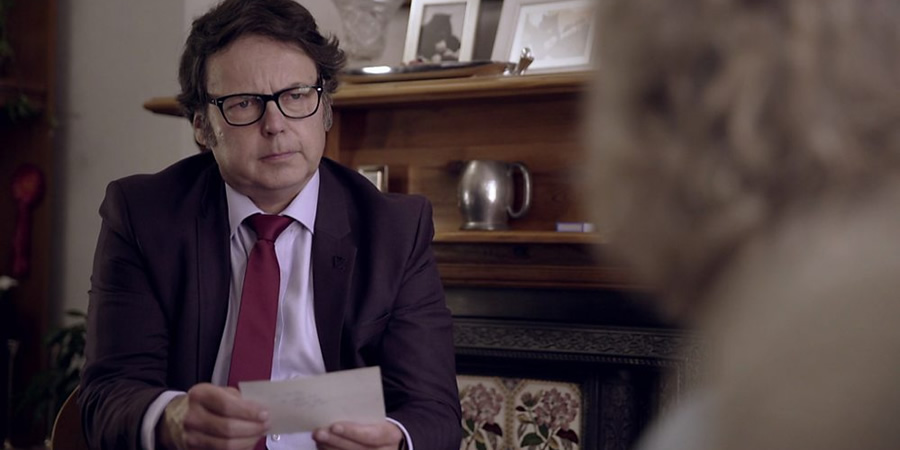 Genre

Comedy

Published

Platform

Episodes

Starring

Rich Fulcher, James Gordon, Shaun Williamson, Maggie O'Neill, Marcia Warren, Nick Mohammed and Ewan Bailey

Writers

Director

Producer
A six part satirical parody of reality crime series like Making A Murderer, The Jinx and Serial.
The show features 'Televisionary' and 'Truth Crusader' Christoph Spinelli (Rich Fulcher) who has come to the UK to do for British Crime what he's done for America - speculate to the point of insanity and manage to make a story out of absolutely nothing.
In search of a miscarriage of justice to defend, Spinelli's documentary investigates the mysterious disappearance of Polly Worcester and her would-be attacker, Tom Jessop, with all the objectivity, truth and (most importantly) sexiness you would expect. Unfortunately for Tom, Spinelli is the last person you would want on your side...
Production company

Laugh track

None
Broadcast details
First broadcast

Monday 31st October 2016 on BBC Three (Online)

Last new broadcast

Monday 31st October 2016 on BBC Three (Online)