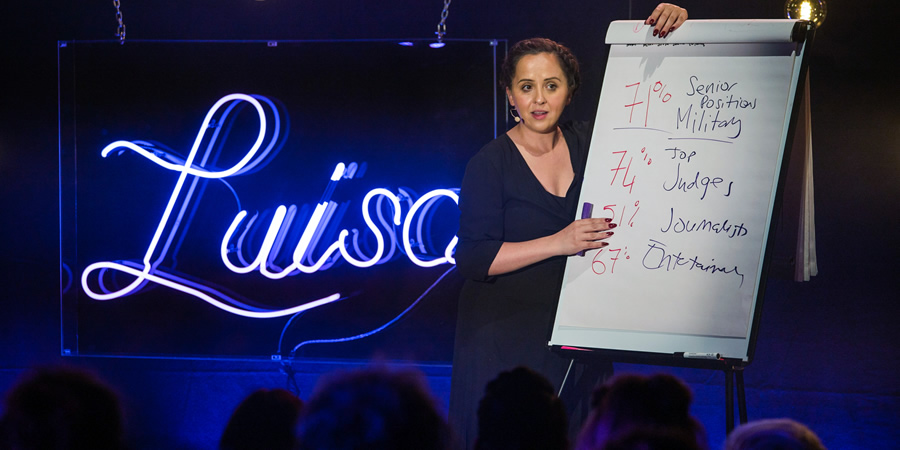 Genres

Factual, Stand-Up

Published

Platform

Episodes

Features

Writer

Director

Producers
Comedian Luisa Omielan is on a mission to educate young people about politics and the reason it's so important. Trouble is she finds it intimidating, inaccessible and has no idea what she's talking about.
So she wants to make a series that everyone can identify with, by learning on the job and travelling around the UK with her dog Bernie, exploring issues that matter to people like her.
Part stand-up gig, part documentary, this series explores some of the most important things relevant to young people today.
Part sexy Question Time, part documentary and part comedy gig, each week Luisa will tackle a different political topic, breaking it down for the audience. For example: Brexit - What does it mean? And what's going to happen to me? The NHS - Why isn't it working? What's the problem with it? Female leaders - why aren't more women allowed to lead?
Production company

Also known as

Laugh track

None
Broadcast details
First broadcast

Sunday 21st October 2018 on BBC Three (Online) at 10am

Last new broadcast

Sunday 21st October 2018 on BBC Three (Online) at 10am

Last repeat

Wednesday 14th November 2018 at 11:15pm on BBC1