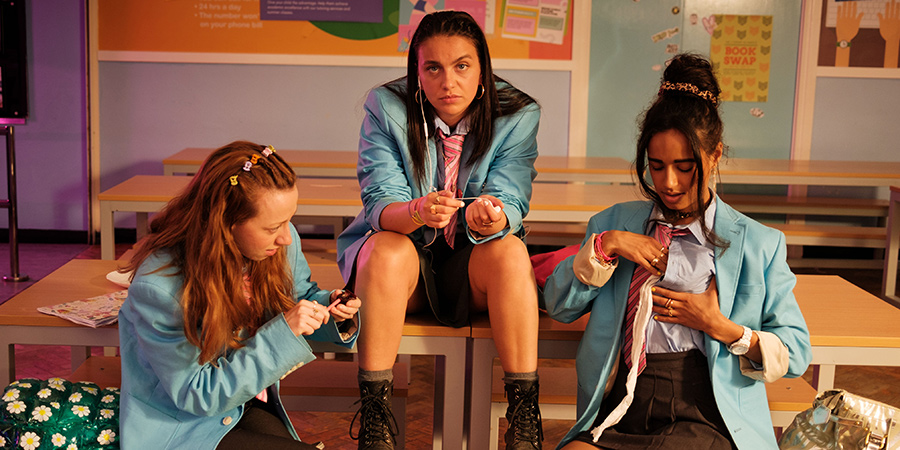 Genre

Sitcom

Published

Platform

Episodes

3 (1 series)

Starring

Writer

Director

Producer
Peck'Eds is a female-led coming-of-age, out-and-out comedy about the testing moments of growing up as a young, working class woman in South Manchester. It is also a celebration of what it truly means to grow up in this specific part of the country, based on lived experiences and real surroundings.
We will follow the journey of Melissa and her group of best friends - Abbie and Naz to get a taste of true council estate, high school life.
From period troubles, to sexuality discoveries Peck'Eds will blow the dust off these awkward memories and flood back feelings of nostalgia, womanhood and an extra-large portion of cringe.
Production company

Laugh track

None