The Duchess: no Series 2
Katherine Ryan reveals Netflix has cancelled The Duchess
Netflix has cancelled Katherine Ryan's sitcom The Duchess, so there will be no Series 2
The writer and star revealed that - despite 10 million people watching it - it wasn't enough viewers for Netflix
However, she says she isn't "terribly sad" about the decision. "I kind of like the way it ended"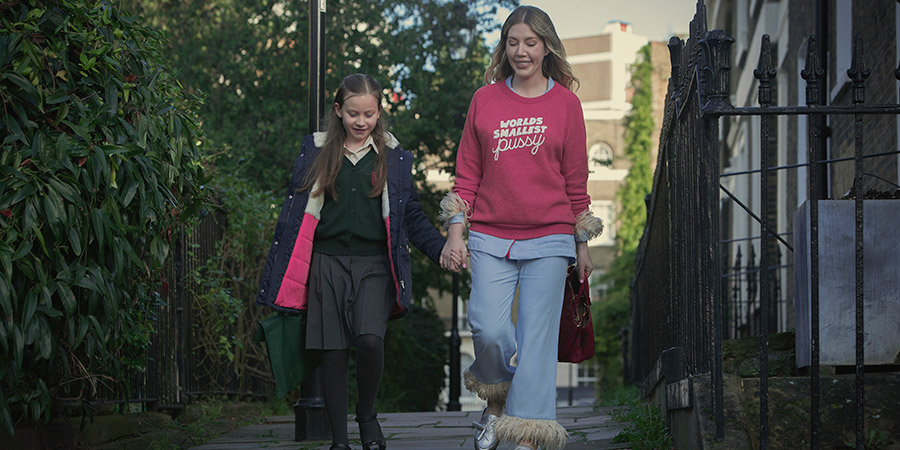 Katherine Ryan has revealed that Netflix has opted not to make a second series of The Duchess, her sitcom about a single mother and her young daughter.
The six-part comedy, which launched on the streaming service in September 2020, focused on the "powerful and problematic choices of a fashionably disruptive single mother living in London. Her daughter, Olive, is her greatest love so she debates a second child with her greatest enemy - Olive's dad. Can two wrongs make another right?"
The news was revealed via Vicky Pattison's podcast. When the host asked Ryan whether she'd be making a second series, she responded: "I always say 'I don't know, we'll see'... but, no. I'll tell you exclusively: no."
Referring to Netflix, she added: "They didn't want to make any more. Not enough people watched it. I think something like 10 million people watched it in 28 days and that wasn't enough."
However, she added she wasn't "terribly sad" about the decision. "I feel like it's a whole lot of work for a whole lot of time, to make a sitcom. It's really collaborative, and I was so grateful to be able to make it, but I think it speaks for itself. I kind of like the way it ended."
She concluded: "I think it's fine for me if it sits on a platform almost like a film, so I'm really chill with things. I don't want to seem too happy about it; but I'm glad."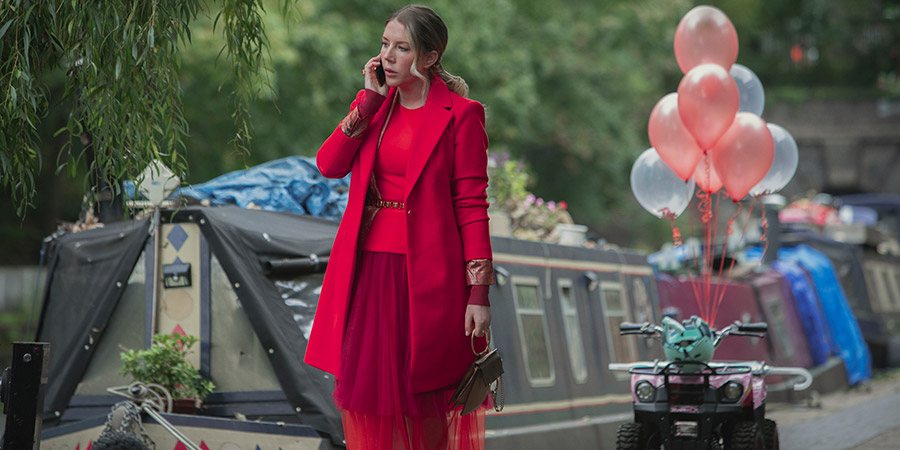 Elsewhere in the podcast interview, she spoke about the reaction to the show, saying "a lot of people are deeply offended by The Duchess."
Referring to the feedback from some viewers, she said: "They love to write about it and go 'Katherine Ryan was trying to offend me'; all these men like 'she was trying...'. I wasn't thinking about you at all, actually!
"I think I like to examine society and culture as a whole. I try to do that in my stand-up and I have seen enough romcoms where the woman is like [puts on a pathetic voice] 'please marry me' and knocking at the door, she just wants to have a baby, so I wrote a man who was like that. I think there are loads of men who just want a nice relationship and to get married.
"And then I also wrote the story for her to be really rich, and people have such a problem with how much money she has. 'Why does she live in a house?'.... They want her to live in a shoe, and they hate that she has all these clothes... and I'm like: 'Do you know why? Because I think single mothers need to see one of us just rich for no reason...'.
"Ricky Gervais's character in After Life lives in a 5 million pound Hampstead Heath house and he doesn't have to explain why. He's a journalist for a print local newspaper. He likes to say, after the fact, 'well maybe his wife was rich?'. Well, yes, maybe... and no criticism of Ricky Gervais, I love After Life - but he doesn't have to explain how he got the money in the show."
As revealed on Monday, one of Ryan's next projects is to host ITV2 dating show Ready To Mingle.
She is also currently writing her autobiography. The Audacity is due to be published in September, however the star revealed to Vicky Pattison that she is still working on writing it. "Having a big big deadline makes every day a stress because you can't finish all of it in one day and so there's always more. It always feels like homework."
---
For updates, click the button below.
Share this page