Back To Life Series 2 filming
Back To Life Series 2 filming now with Meera Syal and Adrian Edmondson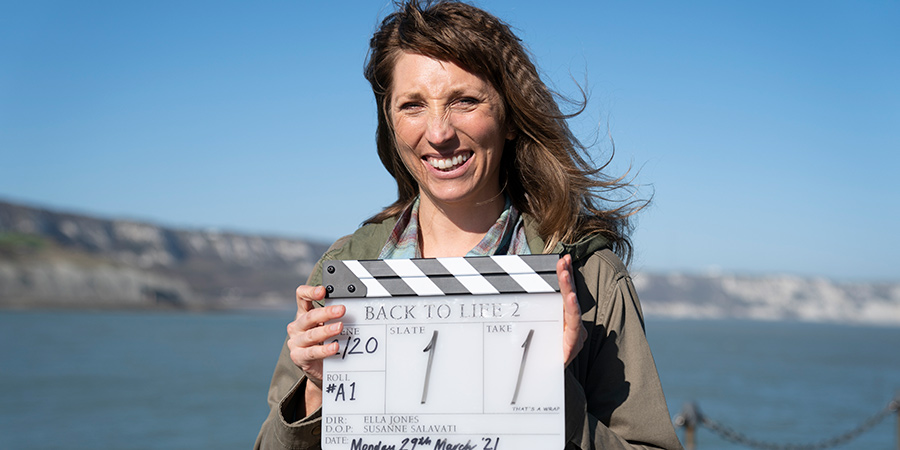 Filming is underway on the second series of Back To Life, the dark comedy drama starring Daisy Haggard.
It's been revealed that Meera Syal and Adrian Edmondson are joining the cast of the Emmy-nominated show.
Written by Haggard and Laura Solon, the new episodes will continue on from where Series 1 left off.
Making its debut in April 2019, the show follows Miri Matteson, "a good woman who did a terrible thing", who returns to live in her quiet hometown after 18 years in prison.
Adeel Akhtar (Billy), Geraldine James (Miri's mum Caroline), Christine Bottomley (Mandy), Jo Martin (Miri's parole officer Janice), Richard Durden (Oscar), Jamie Michie (Dom) and Juliet Cowan (Tina) all reprise their roles for the new six-part series.
Daisy Haggard says: "Laura and I are thrilled to finally start shooting the second series of Back To Life. We were blown away by the reception to the first series, so it was both nerve wracking and exciting to write Season 2! We can't wait for you all to see the next chapter..."
Commissioner Shane Allen says: "The clever and twisted storytelling delves even deeper in this propulsive mystery peppered with playful black humour. This is a golden age for UK comedy talent to reach audiences across the world with the BBC kick-starting the journey."
Series 2 will be shown on BBC Three, and US network Showtime, later this year.
---
For updates, click the button below.
Share this page