Jerk Series 2
Jerk Series 2 begins filming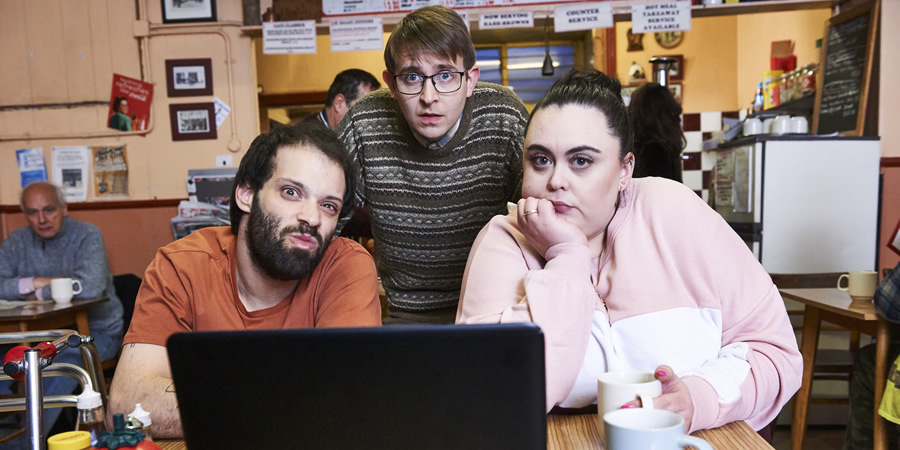 Filming has started on Series 2 of Jerk, the BBC Three sitcom starring Tim Renkow.
Written by Renkow and Shaun Pye, the four new episodes continue to focus on the character of Tim (played by Renkow), a man who uses the fact that he has cerebral palsy to try and get away with anything.
The BBC says: "Tim makes people feel uncomfortable. He knows that because he does it on purpose. But that's his problem, time spent taking aim at small targets means he constantly misses out on life's bigger prizes."
Jerk launched as a pilot in 2016, before becoming a series in 2019. Renkow was nominated for Breakthrough Act at the RTS Awards 2020 and Jerk won the Representation of Disability Award at the Mipcom Diversify TV Excellence awards. In November 2020, Renkow was also selected as a writer-performer for the Bafta Breakthrough list.
Talking about Series 2, Tim Renkow says: "We're back! I can't wait to get back to work, see everyone and contribute to the fall of western society."
Commissioner Shane Allen comments: "Great to have the most wickedly funny and boundary pushing show on British TV back for more no holds barred comedy. Jaw dropping and side splitting in equal measure."
Producer Rebecca Murrell adds: "Tim Renkow is back, fully vaccinated and more outrageous than ever."
Jerk will be shown on BBC Three later this year. Lorraine Bracco, who plays Tim's mum; Sharon Rooney, who portrays his indifferent care worker Ruth; and Rob Madin, who plays friend Idris will appear in the new episodes too.
---
For updates, click the button below.
Share this page