Staged on BritBox
Staged to arrive on BritBox with extended length episodes
Each of the eight episodes coming to BritBox feature approximately 7 minutes of scenes not seen on BBC One
The material had to be edited out to fit BBC One's 15 minute slots, but is included on the streaming platform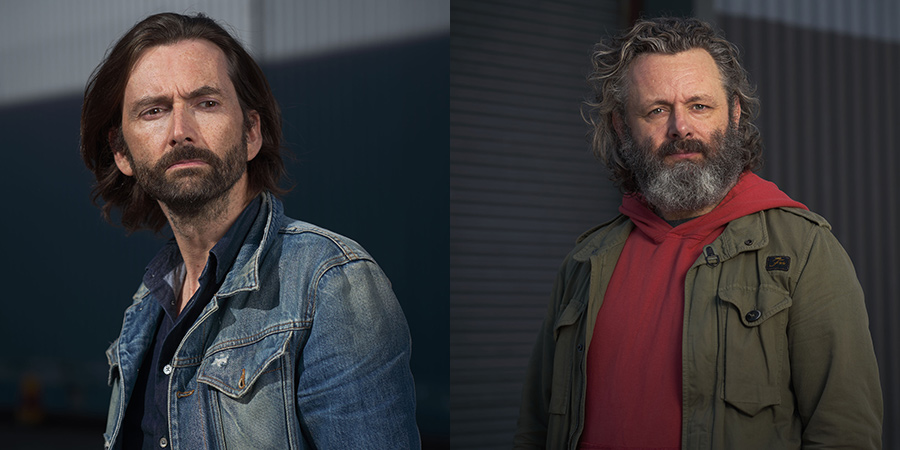 The second series Staged, the TV comedy series starring David Tennant and Michael Sheen, is to be published on streaming platform BritBox with additional material included.
Due to launch on BritBox at the start of April, each of the eight episodes will feature approximately seven additional minutes of scenes that viewers will have not seen if they watched when the show was broadcast on BBC One in January.
Producers Phin Glynn, Victor Glynn and Georgia Tennant have collaborated with BritBox to allow the longer versions of the episodes to be seen for the first time. The material had to be cut from the versions broadcast on the BBC, as the producers had to fit the scenes into BBC One's 15 minute broadcast slots.
A number of the scenes that will be revealed for the first time feature writer Simon Evans and his sister Lucy Eaton, who play fictionalised versions of themselves in the show.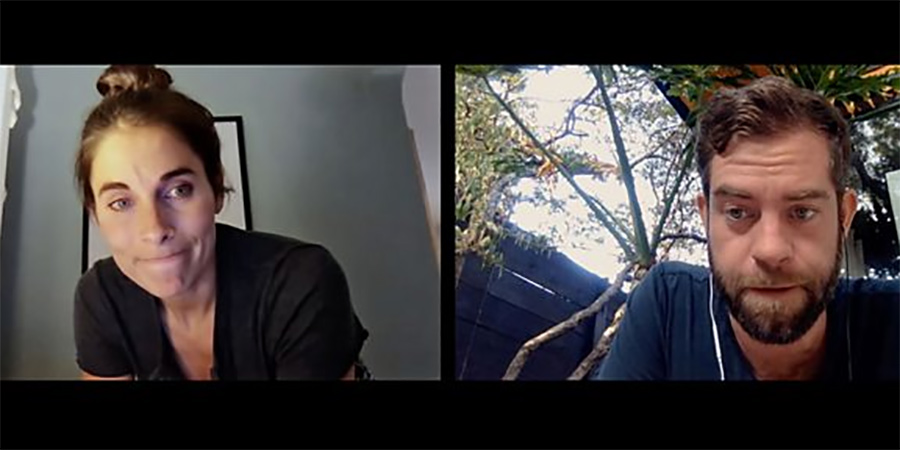 BritBox viewers will also be able to see a song at the start of Episode 8. Written by Alex Baranowksi, with lyrics by Simon Evans and the show's editor Dan Gage, it features the vocals of Hamilton star Giles Terera.
Talking about the production of the second series, co-creator Phin Glynn explained to British Comedy Guide: "Series 2 was originally only going to be 7 episodes but, given the amount of guests we had in Episode 5, we ended up splitting it over two episodes in the edit. As what was written as Episode 5 ended up being broadcast as Episodes 5 & 6, we had some last minute writing of new scenes to make sense of the split, and to get enough of a run time to cover the extra episode. The scene with Simon and Georgia at the start of Episode 6 was, I think, actually the last to be filmed of the whole season. In fact I think Simon wrote it, and it was filmed, after we'd finished editing the rest of the season."
Since its first broadcast in June 2020, Staged has been nominated for a number of awards, including being voted Best New Sitcom in the Comedy.co.uk Awards. Most recently, it won in the Broadcasting Press Guild Awards.
David Tennant and Michael Sheen reprised their roles recently to film a special sketch for inclusion in Friday's Comic Relief Red Nose Day TV show:
Completely Staged, a book featuring the illustrated scripts from the show, has been successfully crowfunded via Unbound and will be published this summer. It is still possible to pre-order the book via Unbound.
There is no news yet on whether the BBC will be commissioning a third series of Staged.
The second series of Staged will be added to BritBox's catalogue on Thursday 1st April, as part of a curated April Fool's Comedy Collection.
---
For updates, click the button below.
Share this page