Amicable BBC Three pilot
Mack and Salt land BBC Three comedy pilot Amicable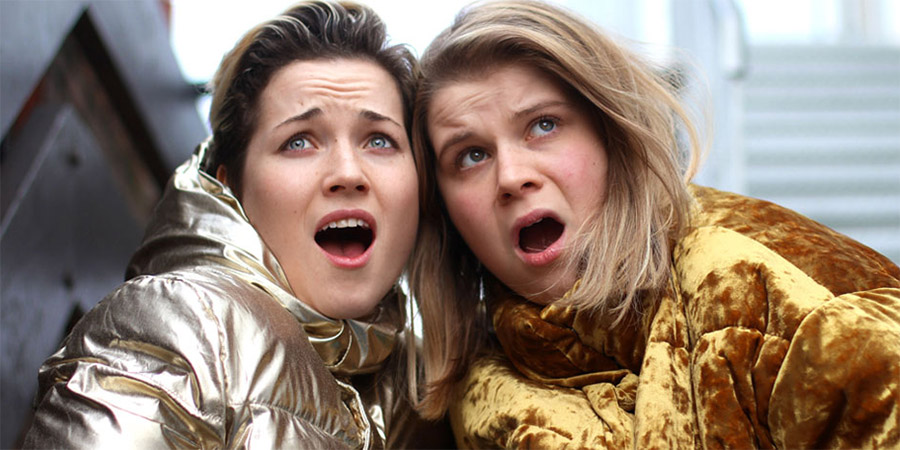 Intelligence star Eliot Salt is piloting a BBC Three comedy with her double act partner Jude Mack, British Comedy Guide can reveal.
The duo write and star in Amicable, which has developed out of their 2016 Edinburgh Fringe plays Predrinks and Afterparty, in which the pair played on-off-on again lovers in a friendship group of twentysomethings.
Made by Mack's management company Avalon (Catastrophe, Man Down), pre-production began last year on Amicable and filming starts soon. Further cast and plot details have yet to emerge.
As part of Deadpan Theatre and the duo Mack and Salt, the pair have taken several plays to the Edinburgh Fringe, including Predrinks/Afterparty, which were performed on alternate nights during the festival.
Predrinks saw flatmates preparing for a night out being held up by some unexpected arrivals. The group then rolled back home in Afterparty, with disasters following them into the new day even as romance unfolded.
Salt, who plays useless personal assistant Evelyn in Intelligence, has a more prominent role in the upcoming second series of the Sky One comedy according to creator Nick Mohammed. She also played student therapist Frances in the second series of Roisin Conaty's Channel 4 sitcom GameFace and was a breakout star of the BBC's recent hit drama Normal People.
Mack meanwhile portrayed Diana Mitford, fascist leader Oswald Moseley's wife, in the 2018 French/German early 20th Century drama Clash Of Futures.
A BBC spokesperson declined to comment on Amicable.
---
For updates, click the button below.
Share this page