Charlie Brooker: Death To 2020
Charlie Brooker declares Death To 2020 for Netflix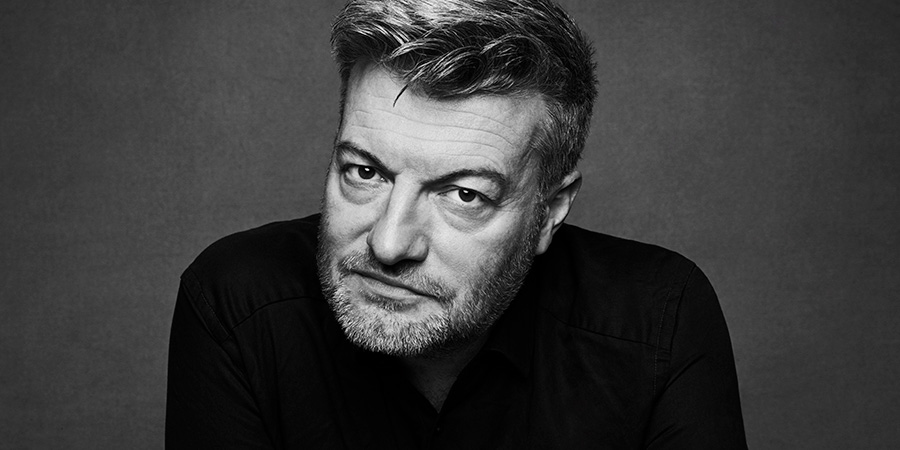 Charlie Brooker is shooting a mockumentary for Netflix about this dystopian year.
Death To 2020 is the latest of his annual round-up shows, which is being directed by Screenwipe's regular helmer Al Campbell (aka inane talking head Barry Shitpeas).
British Comedy Guide understands it will feature A-list Hollywood stars alongside Brooker's usual contributors, including Samuel L. Jackson, Lisa Kudrow and others.
Brooker tweeted a teaser trailer for the show this evening:
See tweet
It is the first project from his and producer Annabel Jones's production company, Broke & Bones, part of a deal with Netlfix that gives the streaming giant exclusivity over the company's television projects.
Details of the show were spilled by Hugh Grant in an interview with New York Magazine earlier this week, who said: "I'm doing a thing tomorrow, actually. Charlie Brooker has written a mockumentary about 2020. It's for Netflix, and I am a historian who's being interviewed about the year. I'm pretty repellent, actually! And you'll like my wig."
BCG understands that the fast turnaround mockumentary will air at the end of the year, with Netflix planning to announce further details on Monday.
Black Mirror Series 4 and the Bandersnatch interactive special were both launched in late December (in 2017 and 2018, respectively), so the acerbic writer-producer has become something of a festive fixture.
Screenwipe ran for five series on BBC Four between 2006 and 2008 and was spun off into Newswipe, Weekly Wipe, and a one-off edition of Gameswipe. The end of year shows began in 2009 with the aptly titled 2009 Wipe and continued all the way through to 2016.
Brooker has since focused on writing Black Mirror, but in the midst of the first UK lockdown, returned to BBC Two in May 2020 for Antiviral Wipe, focused on the coronavirus pandemic and shot at his home.
Last week, Netflix reached a settlement with Chooseco LLC, the children's book publisher behind the Choose Your Own Adventure series over the Emmy-winning Bandersnatch special.
---
For updates, click the button below.
Share this page