Harry Hill's Noise
Harry Hill to launch ambient noise podcast
A new podcast, Harry Hill's Noise, will launch on Tuesday 27th October
The show will feature no talking - just ambient sound, and one single noise that the comedian will make
He says: "In a world full of so much noise - where else can you guarantee that you'll only hear one?"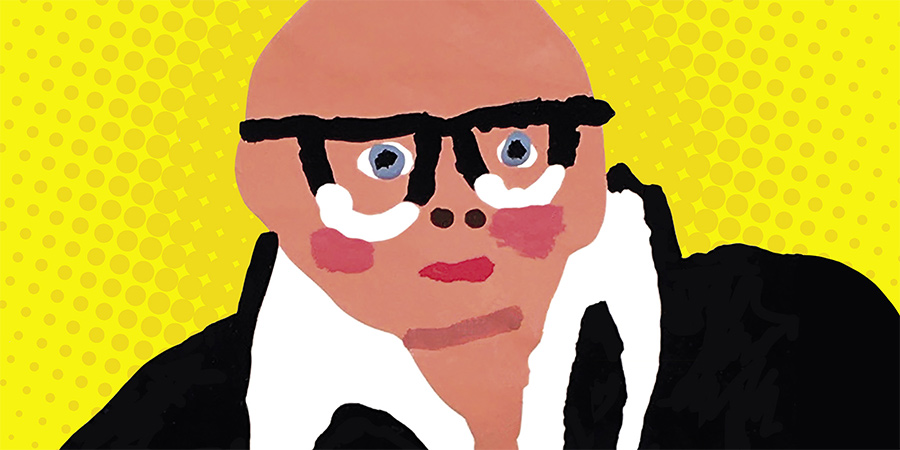 Harry Hill is launching a podcast that contains no speech.
Harry Hill's Noise is described as "the perfect antidote to... podcasts", and will feature almost solely ambient noise. However, at one point in each episode, the comedian will make a sound.
The producers say: "These days podcasts have their own podcasts, every man and his dog's dog has one and you're never more than six feet away from a podcaster. This is the global emergency nobody seems to be speaking about.
"Everyone's favourite floppy collared loon has, therefore, taken it upon himself to quell the tide with the launch of Harry Hill's Noise, an 8-part series with weekly episodes released on all podcast platforms from Tuesday 27th October.
"Harry Hill's Noise sees Harry Hill in a different location every episode and at some point, he'll make a noise. It's your job to predict the nature of Harry's noise and when he will make it. After Harry has made his noise he won't be making any further noises.
"Part relaxation tape, part high concept tomfoolery, this is an all-round immersive audio experience - the perfect ambient accompaniment to whatever it is you're doing - with the added attraction of... a bespoke noise..."
Harry Hill says: "In a world full of so much noise - where else can you guarantee that you'll only hear one? I can't think of a more effective way to combat the growing crisis."
The podcast will feature music created by Hill's regular collaborator Steve Brown. The artwork (pictured) has been drawn by the comedian himself.
The producers have revealed the themes of the podcast's eight episodes in advance:
Tue 27th Oct: Ep 1, "The Office"
Tue 3rd Nov: Ep 2, "The Workshop"
Tue 10th Nov: Ep 3, "The Garden"
Tue 17th Nov: Ep 4, "The Car"
Tue 24th Nov: Ep 5, "The Brisk Walk"
Tue 1st Dec: Ep 6, "The Beach"
Tue 8th Dec: Ep 7, "The Breakfast"
Tue 15th Dec: Ep 8, "The Farm"
A trailer is available through Acast, Apple and Spotify
---
For updates, click the button below.
Share this page