David Threlfall in Film Club
David Threlfall to star in Film Club comedy series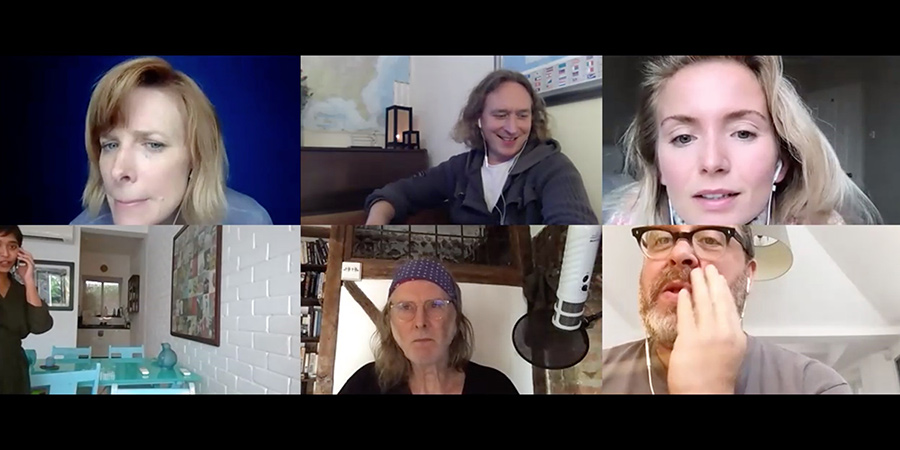 David Threlfall is amongst the cast signed up for Film Club, a new comedy series observing a group of people meeting via Zoom to discuss movies.
The actor, who played Frank Gallagher in eleven series of Shameless, is joined on screen by Shauna MacDonald (Georgie in Hold The Sunset), Sophie Melville (S4C's Bang), Sayani Gupta (Jyoti in The Good Karma Hospital), Roger Evans (Da Vinci's Demons) and artist Bonnie Prince Bob.
The format is billed as a black comedy and it sees the actors playing exaggerated versions of themselves. The plan is that each episode will see the group meeting on Zoom to discuss a film, but their discussion "soon degenerates into gossip, petty squabbles, recriminations and embarrassing revelations".
A pilot episode of Film Club was filmed recently and is now in post-production. The show is scripted by Dean Cavanagh, whose previous work includes collaborating with Irvine Welsh to make the darts-based comedy Good Arrows and 2007 comedy drama Wedding Belles.
Craig Lawson, who has previously worked with Cavanagh on the 2013 drama Kubricks is the project's producer, with the show being made by his company Tilt Content and director Philip John's Orange River Productions.
Lawson said "I'm beyond delighted to have found a project that brings the three of us together with a brilliant cast so that we can make people laugh. I think the world could do with some laughs at the moment."
Philip John, who has previous overseen filming on shows such as Downton Abbey and Good Karma Hospital, explains: "Film Club came about from a conversation with Dean about how it's always interesting to hear subjective views on films and how those conversations almost always segue into other topics."
The team are now preparing to showcase the pilot to broadcast, cable and streaming networks and say they also "may very well make some viral 'webisodes' to whet the appetite".
---
For updates, click the button below.
Share this page