The Duchess Series 2
Katherine Ryan working on The Duchess Series 2
Katherine Ryan has revealed that she is writing a second series of her new Netflix sitcom
The Duchess launched on the streaming platform today, and has not formally been recommissioned yet
The following report contains mild spoilers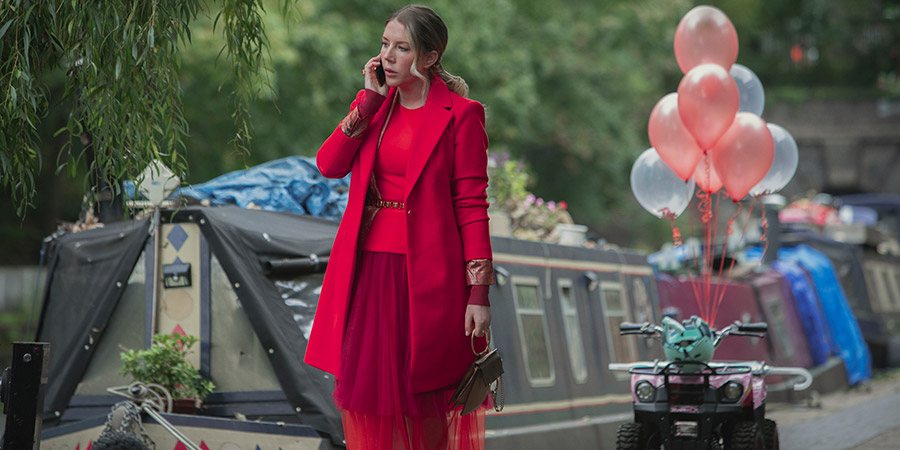 Katherine Ryan is working on a second series of her Netflix sitcom The Duchess.
The streaming giant is yet to officially recommission the comedy, which launched on its platform today. But the London-based Canadian is already writing further storylines.
In the sitcom she plays an exaggeration of her stage persona, also named Katherine Ryan, although the character is a potter rather than a comedian.
Steen Raskopoulos co-stars as her lover Evan, Michelle de Swarte as her best friend Bev, Katy Byrne plays her daughter Olive and Rory Keenan is Shep, Olive's father and sometime member of the Irish boyband True Say.
Ryan is already drafting further episodes. But she told The New York Times that she won't be writing any further sex scenes involving herself. "I'll never do it again" she told the paper. "Full stop. Nope."
She has also ventured some potential ideas for what could happen next with the main characters.
"Yeah, I think that [Katherine's] story's just beginning because she's made a decision and she went for it. And I would love to see the fallout, because it is an unconventional decision" she told YouTube culture series The Sarah O'Connell Show.
"Potentially there will be people who disagree with Katherine's decision. But I would love to see Shep emboldened by the love of a good woman and just reunite with True Say, do a cruise ship tour. I love True Say, I love boy bands and I want to see more from True Say."
She added that "I want to see Olive, because you and I know as parents of little girls that they grow up in a flash. And I think if we rejoined the family, Olive might be goth, she might be a teenager, might be naughty all of a sudden, we don't know where Olive would go. And I think Katherine would find herself in a new house of interesting, unusual problems."
Elsewhere in the interview, Ryan disclosed that she had considered many different names for the series. Netflix rejected 'Plus One', which reflected the comic's real life attending events with her daughter Violet.
Instead, it was her agent who suggested 'The Duchess'. Ryan only proceeded with that name after seeking permission from Joe Lycett, who has occasionally used it for his on-stage alter-ego.
Ryan already had two stand-up specials on Netflix, In Trouble (2017) and Glitter Room (2019), and several shows coming to television soon.
She appears in a future episode of Jonathan Ross' Comedy Club, which begins tomorrow night on ITV, and stars in Sky Arts' Urban Myths short Joan Rivers And Barbra Streisand, playing the legendary comic alongside Jessica Barden as the singer. Directed by Sue Perkins, it will air on 14th October.
Ryan has also signed up to present All That Glitters, BBC Two's search for the UK's next up-and-coming star jeweller.
You can watch the full interview on The Sarah O'Connell Show here:
---
For updates, click the button below.
Share this page