Ricky Gervais shows on Netflix
New Netflix shows for Ricky Gervais
Ricky Gervais is working on multiple further projects for Netflix
They include his next stand-up show, SuperNature, and come in addition to the third series of After Life
He revealed during a video chat "they've already commissioned whatever my next series is"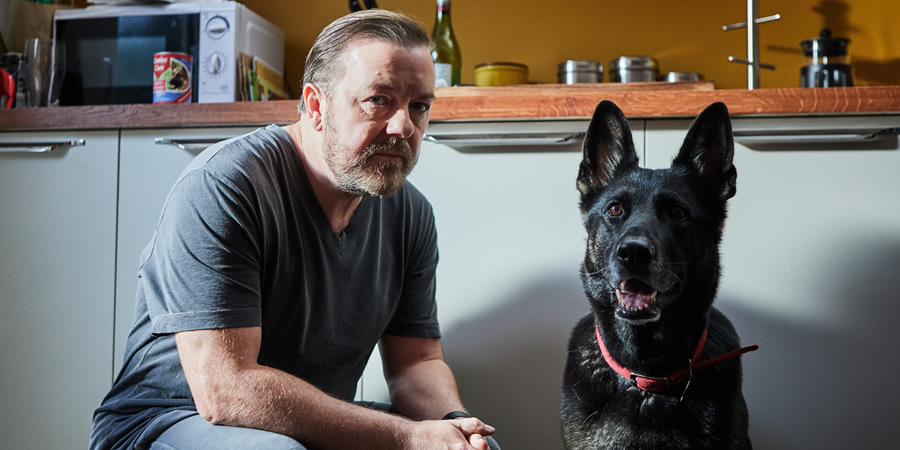 Ricky Gervais is to make more shows for Netflix.
Gervais took to Periscope on Sunday to reveal that he has a number of new projects in the pipeline with the online streaming giant, starting with his next stand-up special, SuperNature, and in addition to the already announced third series of comedy After Life, expected to launch next year.
Responding to the question of whether he would continue working with Netflix, he replied: "The answer is yes. They've already signed up my next stand-up after SuperNature", adding that "they've [also] already commissioned whatever my next series is".
He said that he has two ideas for what the next series will be but he is yet to formally decide which to make, disclosing that the two ideas were very different to each other.
The commissions ought not come as as surprise after the comic signed a first-look deal with Netflix earlier this year, said to be in in the "eight-figure range" of $10 million to $100 million.
Gervais's last stand-up show to date, Humanity, was also filmed and distributed exclusively by the US-based streaming service, launching in 2018.
Speaking after After Life won best comedy for the second time at the TV Choice Awards on Monday, Gervais asked in his acceptance speech for the viewer-voted award: "Does that make it twice as good or half as good? It makes it twice because it proves the first one wasn't a fluke.
"It gives me a little spring in my step as I'm writing Series 3."
Answering questions submitted by his followers, and covering topics ranging from hypnosis to television guest appearances, Gervais also revealed that he would be most inclined to revive Derek for a further special, out of all his previous TV series.
The comedy drama, originally broadcast by Channel 4, followed the staff and residents of an old-age care home, focusing on "tender, innocent" care worker Derek Noakes.
He questioned the relevance of a further The Office revival in a post-lockdown, working-from-home world, and dismissed the notion of revisiting "a 60-year-old Andy Millman" from Extras, but explained: "Derek, I could see. I won't do any of them, but if I had to choose - if someone put a gun to my head and said 'You've got to do another special' - it would be Derek. Because it's a contained world, it's really sweet, it's ongoing, things don't change and I think I miss him as a character most. So Derek."
Meanwhile, it has also been revealed today that Netflix is adapting David Walliams's bestselling children's book Bad Dad into a feature film. Story
---
For updates, click the buttons below.
Share this page