Remote Comedy From The Paddock
E4 commissions Remote Comedy From The Paddock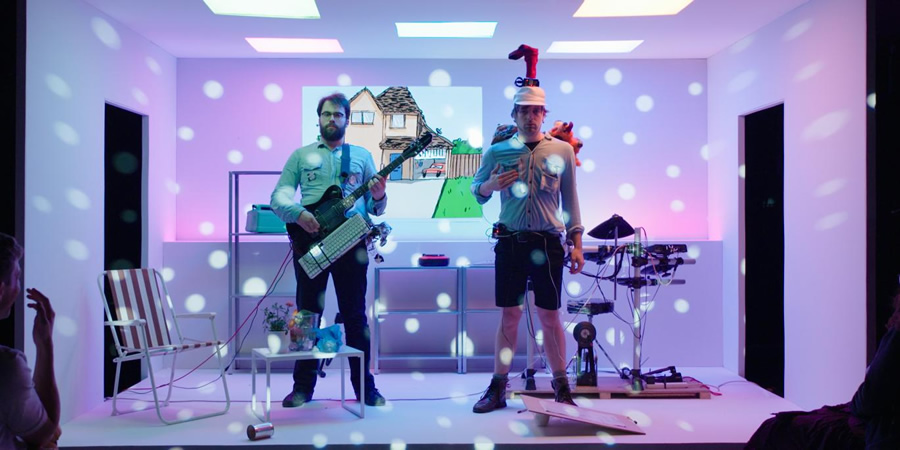 E4 has ordered Remote Comedy From The Paddock, an online series in which comedians present stand-up, sketches, characters and musical comedy from their homes.
Four 15 minute episodes will be published on E4's YouTube and social media platforms, with the first uploaded at 9pm on Tuesday 26th May.
The episodes follow on from The Paddock, the channel's online showcase of 24 comedy acts, which was published in November (pictured).
The channel says: "E4 is easing the disappointment of all those cancelled comedy gigs with a series of original comedy shorts, written and filmed by your favourite comedians whilst in lockdown."
Talking about the format, it adds: "Funny people from across the globe will perform a mix of stand-up, sketch, character and musical comedy straight from their homes to yours."
Those taking part will include Lolly Adefope, Jamie Demetriou, Claudia O'Doherty, Phil Wang, Cat Cohen, Tash Demetriou, Ellie White, Rosie Jones and Sam Campbell.
The channel has also ordered Grime Therapy, an animated show in which the UK's leading Grime stars talk openly about mental health; and Letters In Lockdown, a series in which four young people read out their handwritten letters.
Commissioner Navi Lamba says: "It's been so brilliant harnessing all the creativity the lockdown has inspired in our indie partners. We've commissioned across a number of genres and a mixture of animation and live action, hearing the stories of real people across the country and those of well-known faces in comedy, music and TV and all are tailored to work best for our young audiences across All 4, YouTube and social media."
---
For updates, click the button below.
Share this page