After Life Series 3
After Life gets third series on Netflix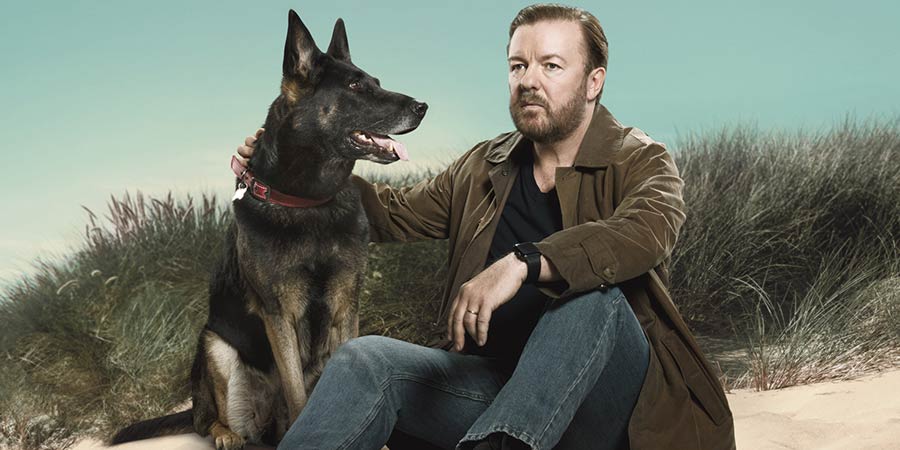 Netflix has commissioned a third series of After Life from Ricky Gervais.
The comedy follows Tony, newly widowed after his wife dies of cancer. Debuting last Spring on the streaming platform, a second series was published on Friday 24th April.
In flashbacks and a series of video messages left for him, Tony's late wife Lisa is played by Kerry Godliman.
The second series saw Tony develop a closer relationship with Emma (Ashley Jensen), a nurse at the care home where his dementia-riddled father was resident.
It also saw him set up his sex-worker friend Roxy (Roisin Conaty) and imposing postman, Pat (Joe Wilkinson); and a potential relationship teased between widow Anne (Penelope WIlton) and the proprietor of the newspaper for which Tony reports, Paul (Peter Egan).
The commission of a third series of the international hit comedy has been revealed by US trade magazine The Hollywood Reporter, who report Gervais has signed a "multiple-year overall deal" with the streaming company, to develop new scripted projects and stand-up specials.
He quipped in a statement: "I was planning to retire soon and just wander around the house drunk until I die, but I've grown a bit tired of doing that during the lockdown, and also Netflix made me an offer I couldn't refuse."
Further news about other projects to come from the deal, and about After Life Series 3, are expected to be made later in the year.
The new series is likely to be intended to film in the Autumn, on location and at Pinewood Studios, for publication in Spring 2021.
Below is a video showing outtakes from the second series:
---
For updates, click the button below.
Share this page