Comedy Central: new web series
Comedy Central orders three new web series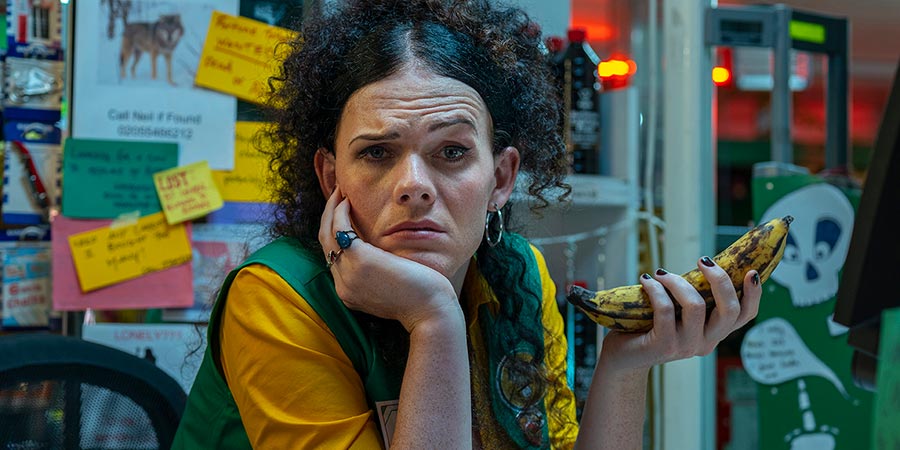 Comedy Central has announced three new series commissions for its online platforms.
The commissions are returning series Comedians Solve World Problems and Dragony Aunts, plus brand new comedy Transaction (pictured).
Written by comedian Jordan Gray, Transaction also stars the comic as Liv, a "transgender narcissist", and her best friend Tom, as they work a supermarket night shift and discuss a wide variety of topics.
Transaction - a six-part, five-minute series - launches today on Comedy Central's social media channels.
Comedians Solve World Problems, which previously ran for 8 episodes in 2017, sees two comedians endeavouring to solve one big, relevant and tricky world problem in each episode. Stars in the second series will include Seann Walsh, Dane Baptiste, Kiri Pritchard-McLean, Rosie Jones and Suzi Ruffell.
Dragony Aunts, debuting last year, sees drag queens Crystal Rasmussen and Candy Warhol offer advice on topics such as parenting, ageing and coming out. Guest stars lined up include Mutya Buena of Sugababes fame, Sandi from Gogglebox, and comedian Stephen Bailey.
Both series will be translated for distribution in 10 other languages.
Rebecca Hewett, Digital Executive Producer for Comedy Central International, says: "We're continuing to forge full speed ahead in the short form space, expanding and growing our slate to engage digital first audiences on whichever platform they're consuming content.
"We're very excited to be working with the hugely talented Jordan Gray on Transaction and have a fantastic talent line-up for the second series of Comedians Solve World Problems and Dragony Aunts."
The second series of both shows are scheduled to launch in March.
Here is the first episode of Transaction.
---
For updates, click the buttons below.
Share this page