Back To Life Series 2
Back To Life Series 2 confirmed
BBC Three comedy Back To Life is to return for a second series
Daisy Haggard and Laura Solon are writing six more episodes, to be released in 2020
Haggard says: "There's so much more to tell and we are incredibly grateful to have the opportunity to do that!"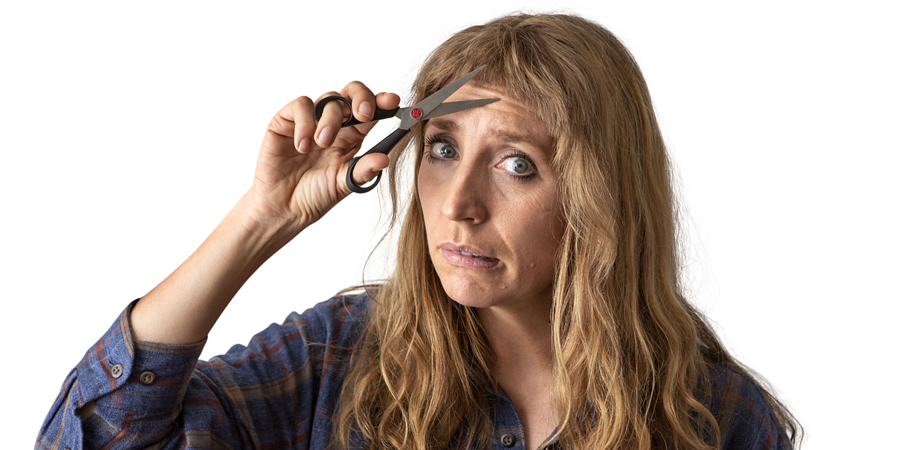 Back To Life, the dark comedy series starring Daisy Haggard as a woman who returns home after a lengthy spell in prison, is to return.
BBC Three and American network Showtime have now commissioned six more episodes, for publication in 2020.
When it debuted in April as a box set on iPlayer, the series quickly picked up positive comments from both viewers and the press. The series recently began airing on Showtime in the US, where it has picked up favourable press reviews.
Writers Daisy Haggard and Laura Solon are planning six more half-hour episodes to continue the story of Miri, a woman who committed a "terrible crime" many years ago and spent almost two decades in prison as a result.
Daisy Haggard says: "Laura and I are delighted that Showtime and the BBC are giving us a chance to continue Miri's story. There's so much more to tell and we are incredibly grateful to have the opportunity to do that!"
Harry Williams from producers Two Brothers Pictures says: "The reception that Back To Life has received has been amazing. Daisy and Laura are those rare writers that can make you laugh and cry in equal measure - which is a wonderful quality. We can't wait for fans to see what they have in store for Miri this time around."
Kate Daughton, Head of Comedy at the BBC, adds: "BBC Three's job is to champion the next wave of ambitious and talented writers. We've struck gold with Daisy and Laura. Back To Life was an instant hit with audiences here and it's been great to see their distinct UK voices enjoying international success as well."
Series 2 of Back To Life is expected to be released on BBC iPlayer before a television broadcast on BBC One later in 2020.
---
For updates, click the button below.
Share this page