Winston Gregory wins Chorts
Winston Gregory wins Chorts! 2019 video competition
Winston Gregory's animated sketch Madam Horace has won the Chorts! video competition
Why You Shouldn't Date Online was second out of the 357 entries, with The Spoon Show third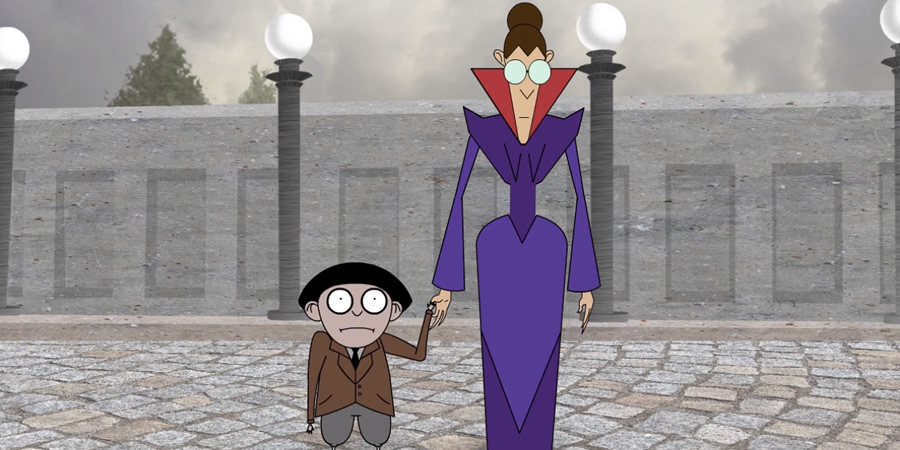 Winston Gregory has won the 2019 Chorts! competition for his animated sketch titled Madam Horace.
Chorts!, which is run by the Comedy Crowd website, involves comedy videos that are no longer than two minutes in length.
Madam Horace can be watched here:
Gregory receives a £500 prize and expert support towards developing the show into a series.
In second place was Why You Shouldn't Date Online, made by Martha Pothen, Kevin Hudson, and Tara Jennett:
The Spoon Show, by Zoe Bread, came third:
This was the third year Chorts! has been run. This time the competition, which was supported by BCG Pro, received 357 entries. The 22-strong line-up of finalists were screened at a sold-out event at Angel Comedy today (Sunday 3rd November).
The shortlisted entries can be watched online via YouTube
The competition was judged by Saskia Schuster (head of comedy for ITV and founder of Comedy 50:50) and Michael Orton-Toliver (co-creator, writer and executive producer of Borderline). Michael said of Madam Horace: "This is so, so, great. I love the art direction, the animation is phenomenal and I love the premise."
In addition, an audience vote at the screening event saw Jamie Higgins's The Amateurs recognised as the most popular short of the day.
Peter Wright, co-founder of Comedy Crowd, says: "The idea behind Chorts! is to shine a light on some of the brilliant independent creators that don't get the attention they deserve. The incredibly high standard this year demonstrates that there's so much untapped potential. It's our mission to support and showcase these creators."
Comedy Crowd TV has recently launched. Aiming to support independent comedy creators with crowdfunding options, the platform hosts exclusive web series which subscribers can access for a £12 annual subscription.
Share this page